The Slice and Brew restaurant is located in Tulamben, near the four bungalows at Ocean Sun Homestay. The style of the café is inspired by the ambiance of a modern café and creates a pleasant and relaxed atmosphere. There are seating options that can accommodate up to 40 people, and well-placed power outlets allow for charging laptops or cell phones to follow the digital trend. The bar with the modern Italian coffee machine is a decorative eye-catcher and a perfect addition to the stylish interior. There is also a billiard table that invites you to excite pool billiards games.
The kitchen offers a variety of light and healthy dishes, delicious pizzas, and well-known Asian noodle soups. The breakfast menu offers familiar breakfast variations with homemade bagels, croissants or sourdough bread. Smoothies are a delicious alternative to the usual breakfast options. There are several cakes available throughout the day, and of course, we bake them ourselves. With our delicious pizza, we make our rich offer at Slice and Brew perfect and meet your expectations.
Our baristas are ready to provide you with a wide range of specialty coffees, brewed with care and dedication. You can find everything from classic milk coffee creations to surprising coffee blends. The juices are made only from natural ingredients. You can enjoy the juices pure or mixed with other ingredients as delicious mocktails. There is a selection of freshly tapped beers, as well as the well-known varieties of bottled beers. Additionally, to the usual soft drinks, we also provide a variety of Kombucha drinks. The comprehensive selection of drinks is completed by the range of cocktails. These include well-known alcoholic mixed drinks and some surprising creations.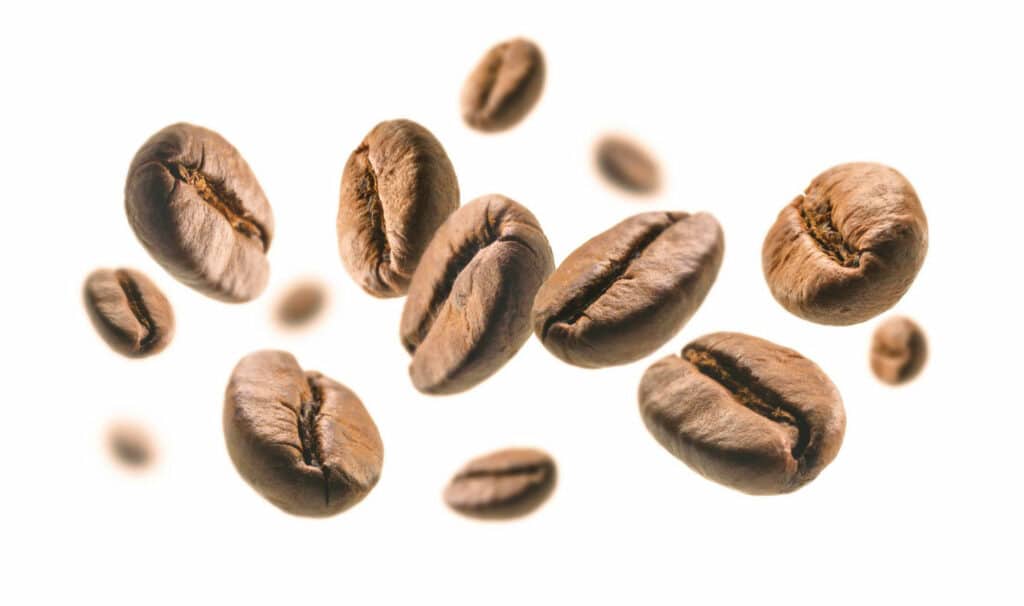 Vanilla, Caramel, Honey, Hazelnut
Rp. 3 K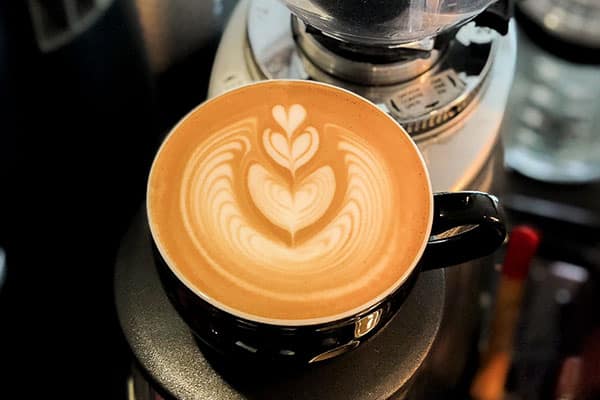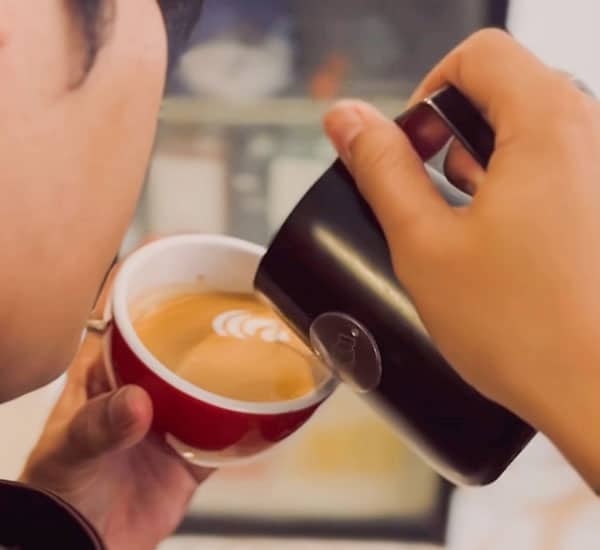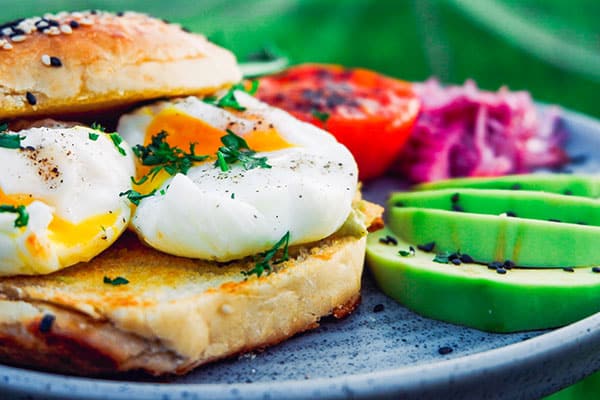 Scrambled eggs with sautéed mushrooms, salsa, roasted tomatoes and herbed vegetables
Rp. 50 K
Omelet, chicken breast, sautéed mushrooms, roasted tomatoes and salsa
Rp. 50 K
Homemade stacked pancakes, tropical fruits, Bali honey, baked granola and nuts
Rp. 55 K
poached egg, guacamole, avocado salsa, tomato, herbs, roasted seeds
Rp. 70 K
Classic butter croissant, smoked salmon, scrambled eggs, salsa, red cabbage, butter sauce, chives
Rp. 80 K
Smoked Salmon, 2 Poached Eggs, Sauteed Carrot, Roasted Tomto, Toasted Sesame Mixture, Butter Sauce
Rp. 90 K
Grilled chicken with herbs, 2 eggs of your choice, 2 sausages, roasted tomatoes, sautéed carrots, sautéed mushrooms and salsa
Rp. 95 K
Strawberry, pineapple, banana, coconut milk, topping: banana granola, strawberry, coconut flakes
Rp. 65 K
Dragon fruit, mango, banana, coconut milk, topping: dragon fruit, banana, chia seeds, muesli
Rp. 65 K
Avocado, Strawberry, Banana, Coconut Milk, Topping: Tropical Fruits, Banana, Strawberry, Nuts
Rp. 60 K
Cocoa powder, peanut butter, banana, coconut milk Topping: banana, grated chocolate, nuts, coconut flakes
Rp. 60 K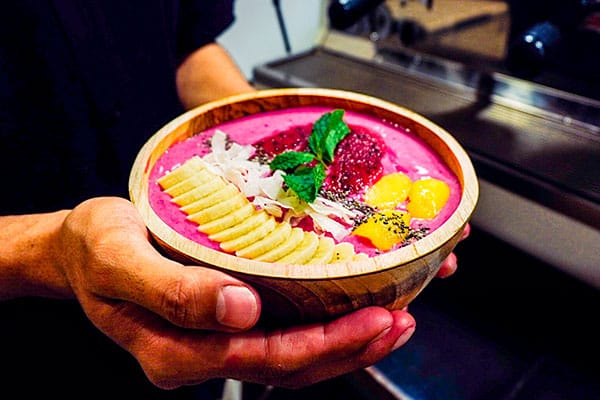 Bread selection: sourdough bread, bagel or (butter croissant = Rp. 15K)
Asian Popular Fried Noodles, Eggs, Bean Sprouts, Chinese Bok, Choy, Chives, Fried Garlic, Chili, Shrimp, Crackers and Kway Teow Sauce
Rp. 55 K
Vietnamese beef noodle soup with herbs and spices with twice cooked beef, rice noodles, onion slices, fresh coriander, mint leaf, soybean sprouts, chili and crispy shallots
Rp. 80 K
Udon with miso paste sauce, grilled herbs, chicken strips, boiled egg, edamame, bok choy, chives, mushrooms, toasted sesame mix
Rp. 80 K
fresh homemade laksa sauce, hand-pressed coconut milk, shrimp, squid, tofu, bean sprouts, rice noodles, boiled egg
Rp. 85 K
Fried rice mixed with homemade pesto sauce, edamame, smoked salmon, eggs, rice crackers
Rp. 85 K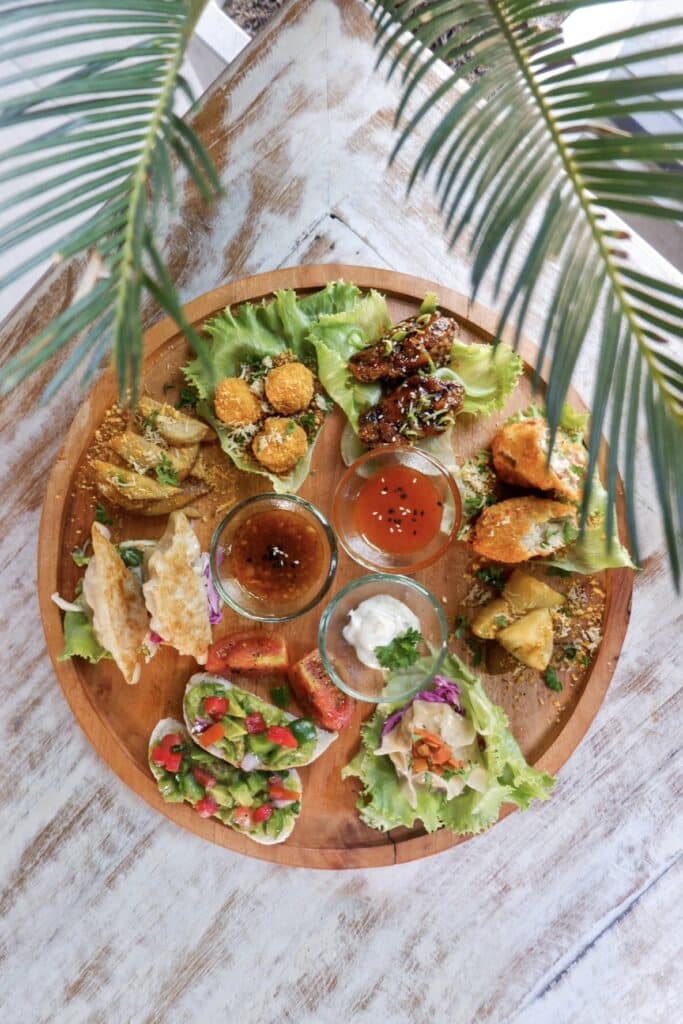 hand-cut Potetos, shaved Parmesan, chili aioli
Rp. 45 K
homemade fries with skin, tartar sauce, garlic aioli
Rp. 45 K
Guacamole, tomato, avocado salsa, extra virgin olive oil, toasted homemade sourdough bread
Rp. 45 K
Asian-style crispy fried chicken wings, roasted mix of sesame seeds, chives, sweet chili relish
Rp. 50 K
marinated spicy chicken, breaded and fried, garlic aioli, tomato relish
Rp. 55 K
Homemade Dimsum, Chicken, Shrimp, Chives, Carrots, Sweet Chili Dip
Rp. 55 K
breaded chicken with cheese, ham and tartar sauce
Rp. 55 K
Homemade thinly rolled out dough filled with chicken dumplings, garlic, ginger, carrot, Chinese cabbage and shoyu ginger dressing
Rp. 55 K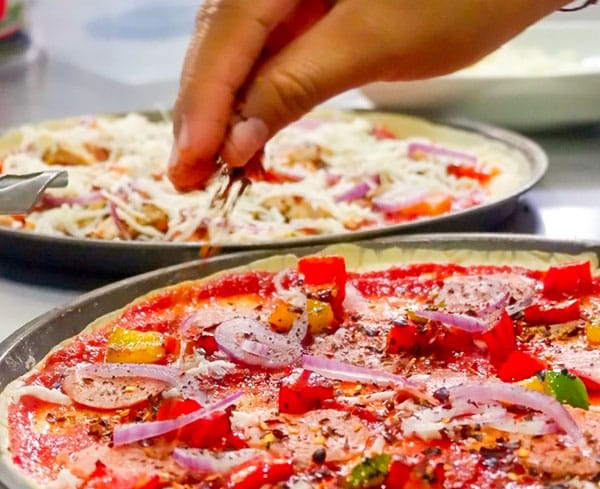 Tomato sauce, mozzarella, oregano
Tomato sauce, mozzarella cheese, sautéed mushrooms
Tomato sauce, mozzarella, salami
Tomato sauce, mozzarella, tuna, red onion
Tomato Sauce, Mozzarella Cheese, Beef Pepperoni, Red Bell Pepper, Green Bell Pepper, Red Onion
Tomato sauce, mozzarella cheese, tuna, squid, shrimp
Tomato sauce, mozzarella, herbed chicken breast, bacon, tomato, red onion
Gin, tonic, lime slice
Rp. 70 K
Tequila, Orange Juice, Grenadine
Rp. 80 K
White Rum, Lime Wedges, Sugar
Rp. 80 K
Vodka, mango, lime
Rp. 80 K
White Rum, mango, lime
Rp. 85 K
Gin, blueberry, mint leaf, tonic
Rp. 85 K
Strawberry Mint Gin Tonic
Rp. 85 K
Gin, strawberry, mint leaf, tonic
Rp. 85 K
Vodka, watermelon, soda
Rp. 85 K
White Rum, Monin Rose, Cranberry Juice, Lime, Fresh Strawberry
Rp. 90 K
White Rum, Triple Sec, Grenadine, Orange Juice
Rp. 90 K
White rum, fresh strawberry, mint leaf, sugar, topped with soda water
Rp. 90 K
Triple sec, vodka, mango lime, simple syrup
Rp. 90 K
Vodka, strawberry, basil, tonic water
Rp. 90 K
Vodka, espresso, strawberry jam, ginger, lime
Rp. 90 K
Vodka, Coffee Liqueur, Triple Sec, Espresso, Cream
Rp. 90 K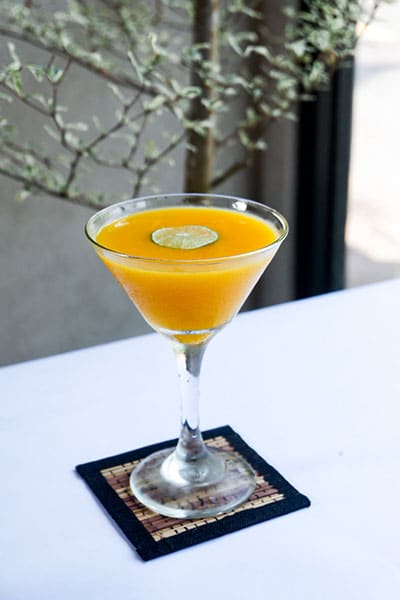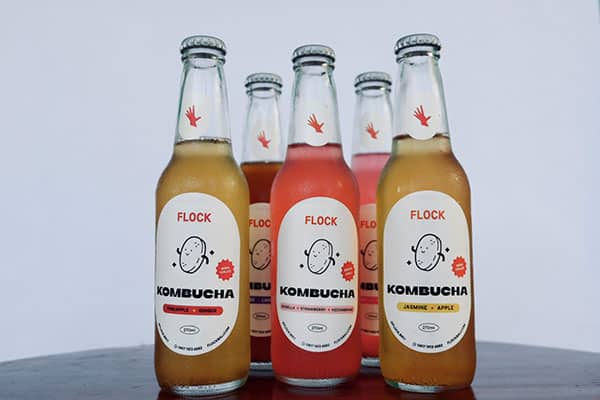 Rosella, Kecombrang, Strawberry
Rp. 45 K
Rp. 45 K
Bottle of beer 0.3l
Rp. 48 K
Bottle of beer 0.6l
Rp. 60 K
refreshing beer-lemon mix
Rp. 35 K
original wheat beer
Rp. 85 K
Prost Draft Beer
Rp. 110 K
Prost Draft Beer
Rp. 220 K
Prost Draft Beer
Rp. 330 K
mixed vanilla ice cream, milk and double espresso
Rp. 35 K
Cocoa, vanilla ice cream, milk and double espresso
Rp. 37 K
Oreo, vanilla ice cream, milk and double espresso
Rp. 37 K
Peanut butter, vanilla ice cream, milk and double espresso
Rp. 37 K
Caramel, vanilla ice cream, milk and double espresso
Rp. 37 K
Watermelon, Apple, Pineapple, Orange
Rp. 25 K
Pineapple, apple, lime and mint
Rp. 45 K
Cucumber, pineapple, lime and orange
Rp. 45 K
Orange, pineapple, ginger and watermelon
Rp. 45 K
Kale, apple, lime, ginger and honey
Rp. 50 K
Carrot, apple, orange, ginger and honey
Rp. 50 K
Apple, celery, cucumber, kale and mint
Rp. 50 K
Strawberry, apple, lime and watermelon
Rp. 50 K