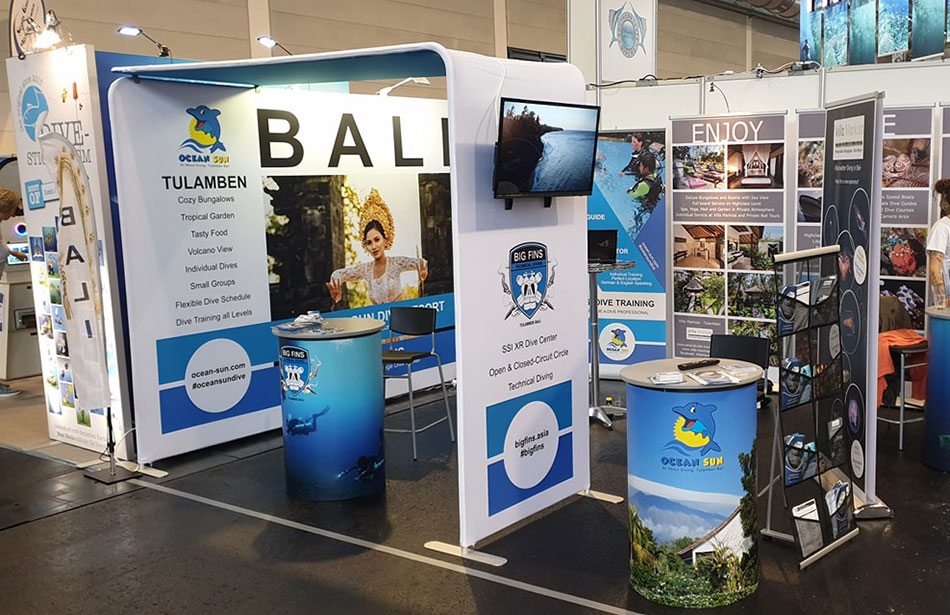 from June 1, 2023 to June 4, 2023 in Jakarta Convention Center (JCC)
We try to attend prestigious dive shows annually to introduce ourselves and provide you with the opportunity to get to know us beyond our resort. We are grateful for the opportunity to share our unique experiences with prospective guests and enhance their understanding of the Tulamben region. Simultaneously, we eagerly anticipate welcoming back our loyal regulars who have already experienced a remarkable diving vacation with us. As a reliable provider of diving trips, we have consistently offered attractive discounts on specific diving packages and courses at trade fairs. Do not miss out on this opportunity to receive guidance and exclusive offers from our experienced team for unforgettable diving experiences in Tulamben, Bali.
We are excited to announce that this year, we will be attending the exhibition "Deep & Extreme" in Jakarta. DXI, which was formerly known as DEEP and EXTREME Indonesia, is the premier event for the diving, marine and ecotourism industry in Indonesia. The Deep & Extrem Indonesia is the trending trade fair for diving, marine research and ecotourism in Indonesia and has developed into one of the leading advertising platforms for the diving, adventure travel and water sports industry. The show is renowned for its excellence and professionalism, drawing in a vast array of industry professionals and enthusiasts from across the globe annually. Participating in this trade fair is a great opportunity to boost the visibility of the Ocean Sun brand and grow our connections in the local market. We look forward to increasing our presence in Indonesia and developing stronger relationships with potential partners and customers.
The Deep and Extreme Indonesia event will take place from June 1st to 4th, 2023 at the Jakarta Convention Center (JCC), Hall B. Our corner booth is easy to find and is directly next to the big SSI Indonesia booth. We are pleased that several of our dedicated employees will be representing Ocean Sun at the upcoming exhibition. As the official representatives of the diving center, Komang and Nano can be found at our booth. Made and Putu have been chosen to represent the resort and restaurant at the event. As is always the case, Yeni and Ricardo, the founders and owners of the Ocean Sun, will be present to answer all questions.
We are eagerly awaiting the upcoming event and would like to cordially invite you to our booth in Jakarta. We are excited to welcome a variety of visitors and anticipate engaging conversations.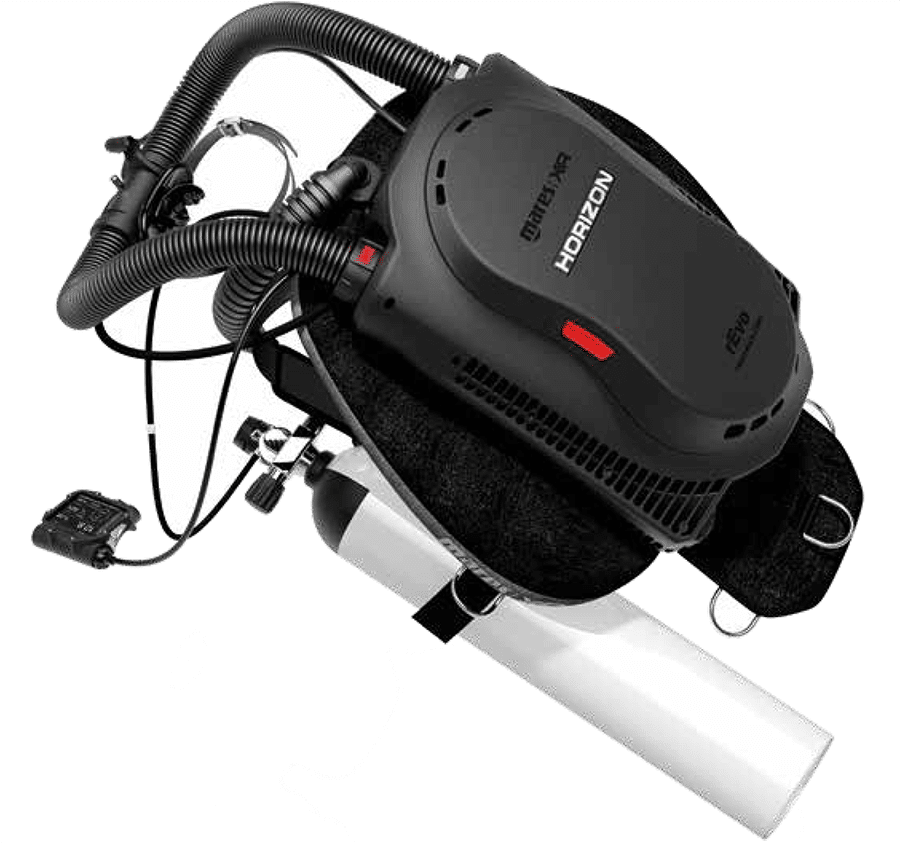 Fair Special
SCR Horizon
We are exceptionally proud to be the first training center in Indonesia to showcase Mares' innovative SCR-Horizon at the Jakarta exhibition. We are excited to be one of the pioneers in bringing modern scuba equipment to the area, and to be able to share our enthusiasm for diving. We are delighted to showcase the rebreather at the trade fair. As a certified SCR Horizon instructor, Ricardo will provide an in-depth explain of this revolutionary diving device, as well as answer any questions competently.