Join us in Tulamben, where we run two cozy bungalow resorts. Both resorts are located close to our well-known dive sites and are an ideal choice for a diving holiday in Bali.
Ocean Sun Dive Resort offers ten bungalows, a tropical garden with pool, and the popular Chops & Hops restaurant. The terrace of each bungalow offers a view of a tropical garden. From the tropical garden, you can enjoy an impressive view of Mount Agung, Bali's largest volcano.
Ocean Sun Homestay has four smaller bungalows right next to our well-known restaurant Slice & Brew. This bungalow complex is smaller but more private, with a small pool in the middle between the bungalows.
All of our bungalows in both complexes are equipped with air conditioning, a spacious terrace and a hot water shower in a beautiful semi-open tropical bathroom. We are proud to offer free Wi-Fi access and drinking water. Ocean Sun Dive Resort and Ocean Sun Homestay are next to each other and close to the dive center, but they are not connected to each other.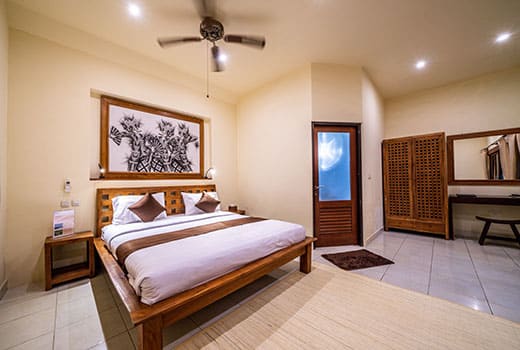 Ocean Sun Dive Resort has ten identical bungalows available. These bungalows are situated in a tropical garden and offer a unique view of Mount Agung, Bali's largest volcano. The lovingly landscaped tropical gardens provide a relaxed holiday ambience. A swimming pool with sun chairs and lazy bags invites to for sun bathing and easing.
including free drinking water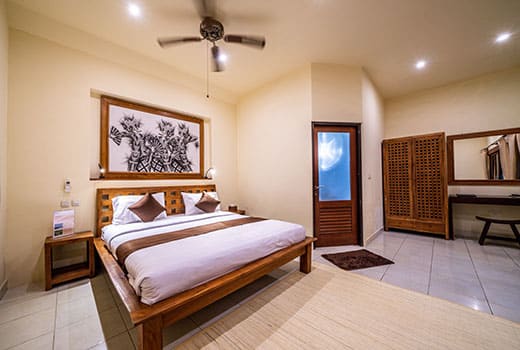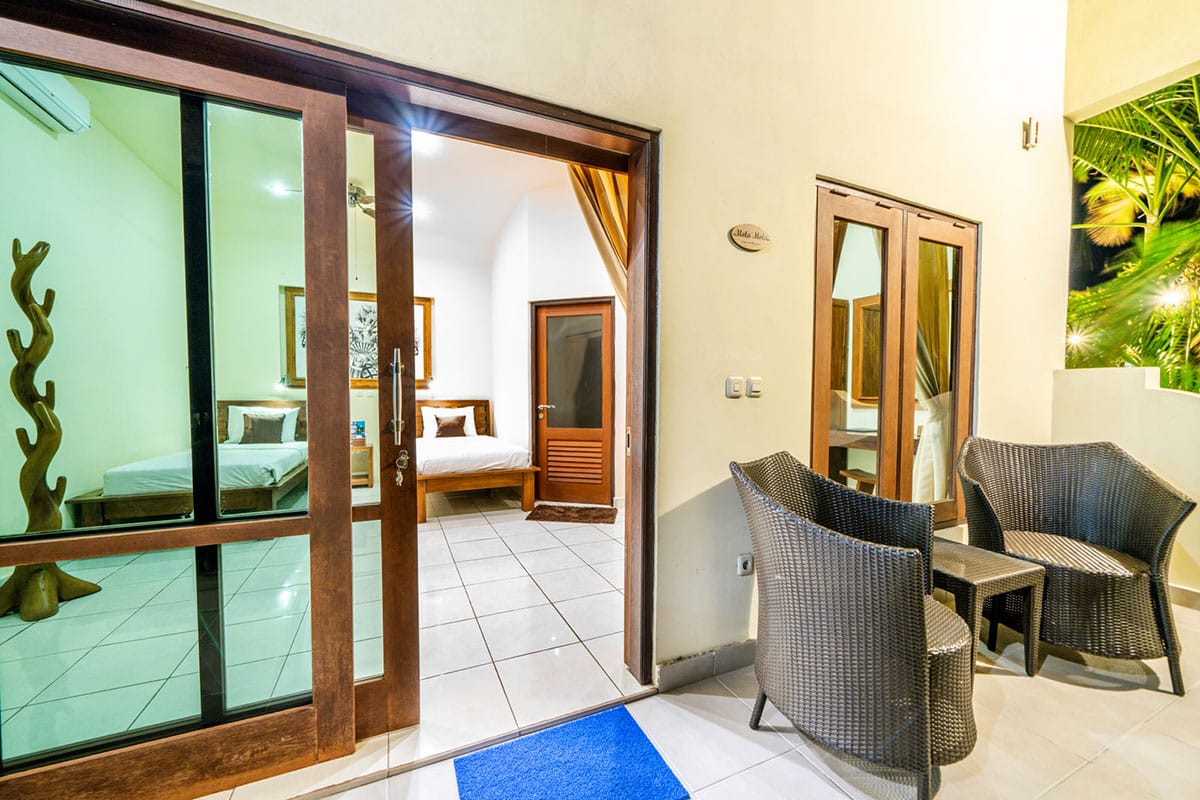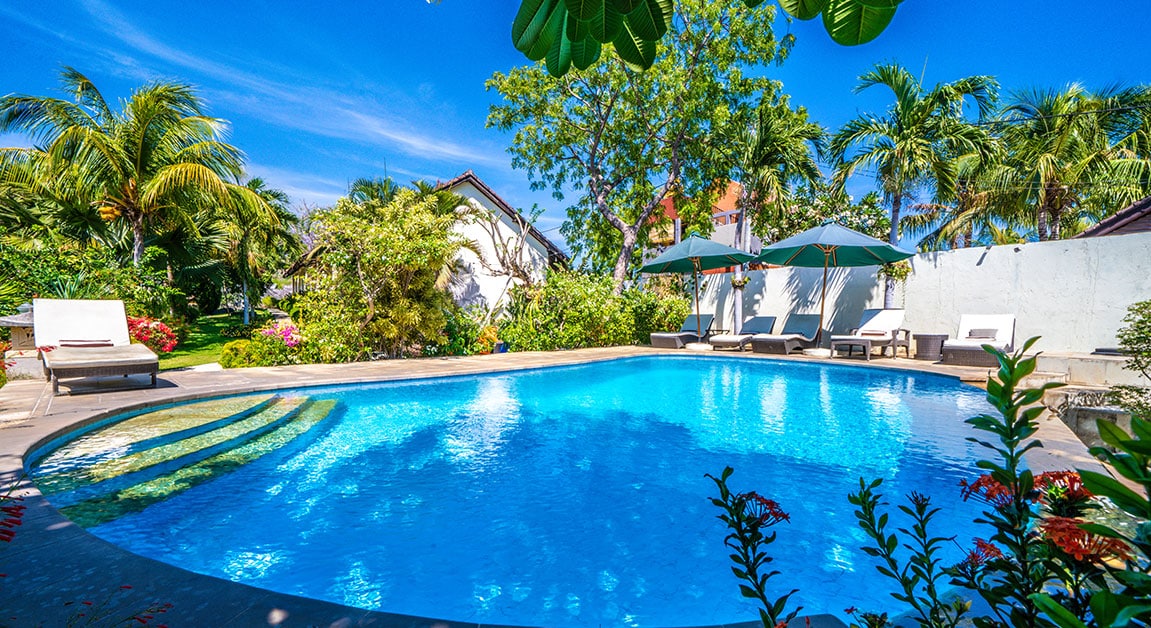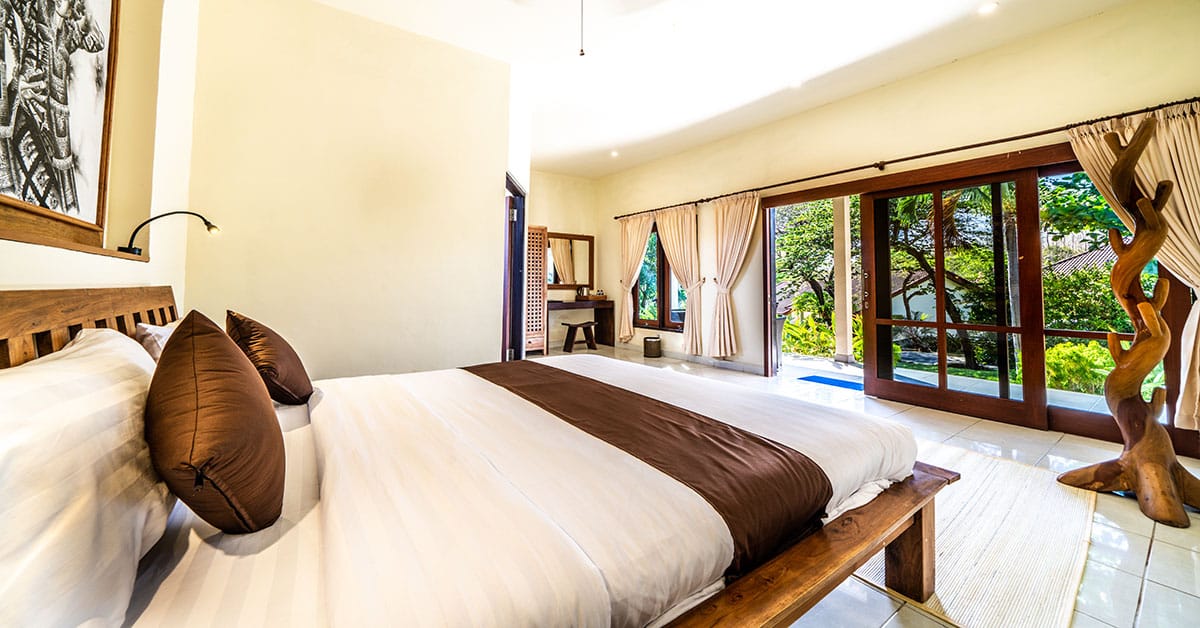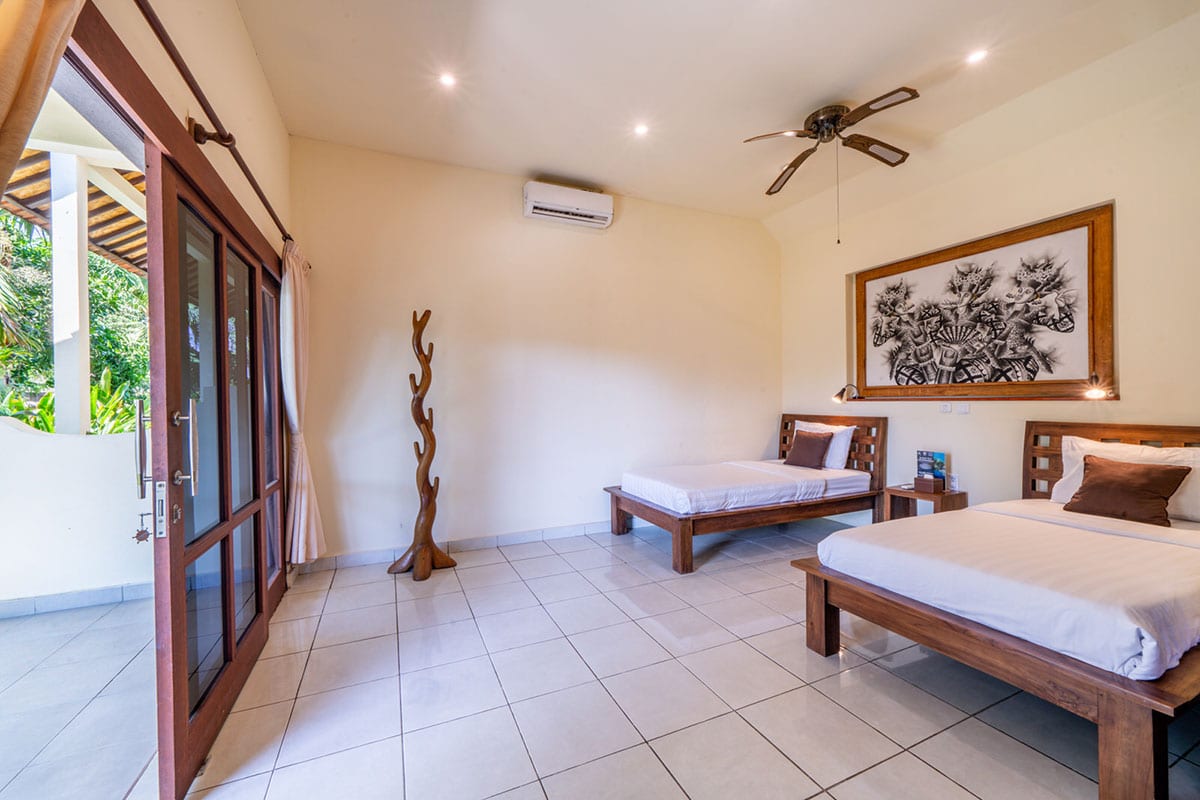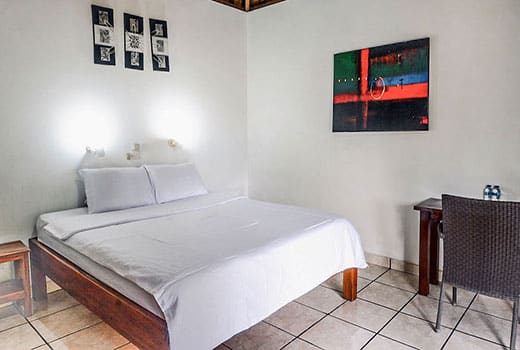 We have recently started offering bungalows at the Ocean Sun Homestay. The location of this small facility is within the immediate vicinity of our dive center.
It is a small, well-kept complex consisting of four bungalows and a small pool in the middle of the square. All of the bungalows have air conditioning and hot water for the showers.
including free drinking water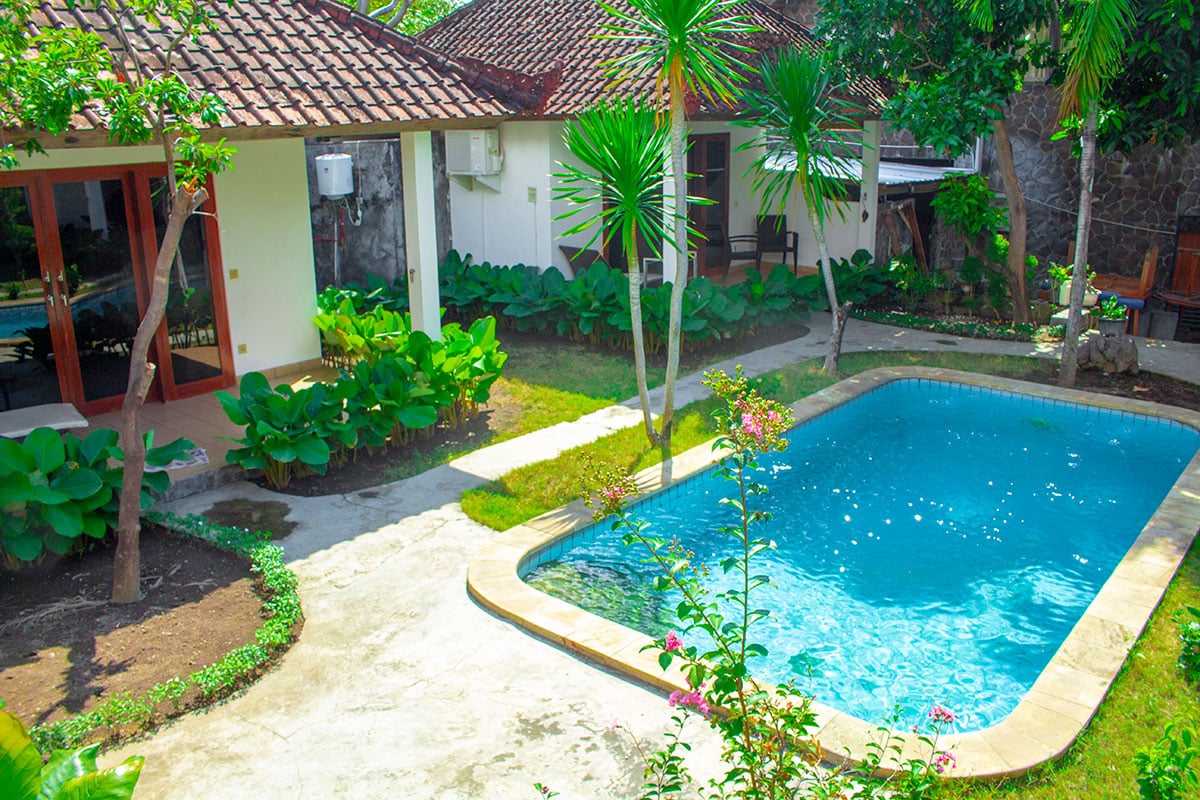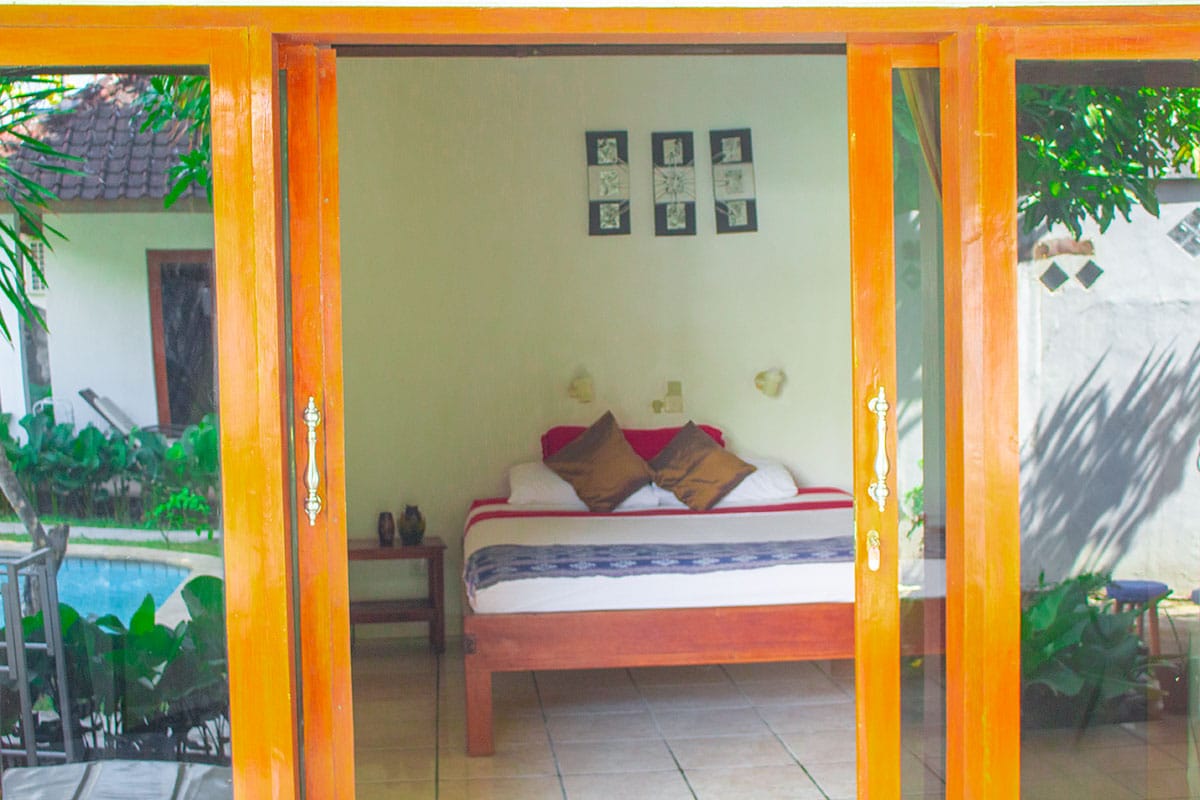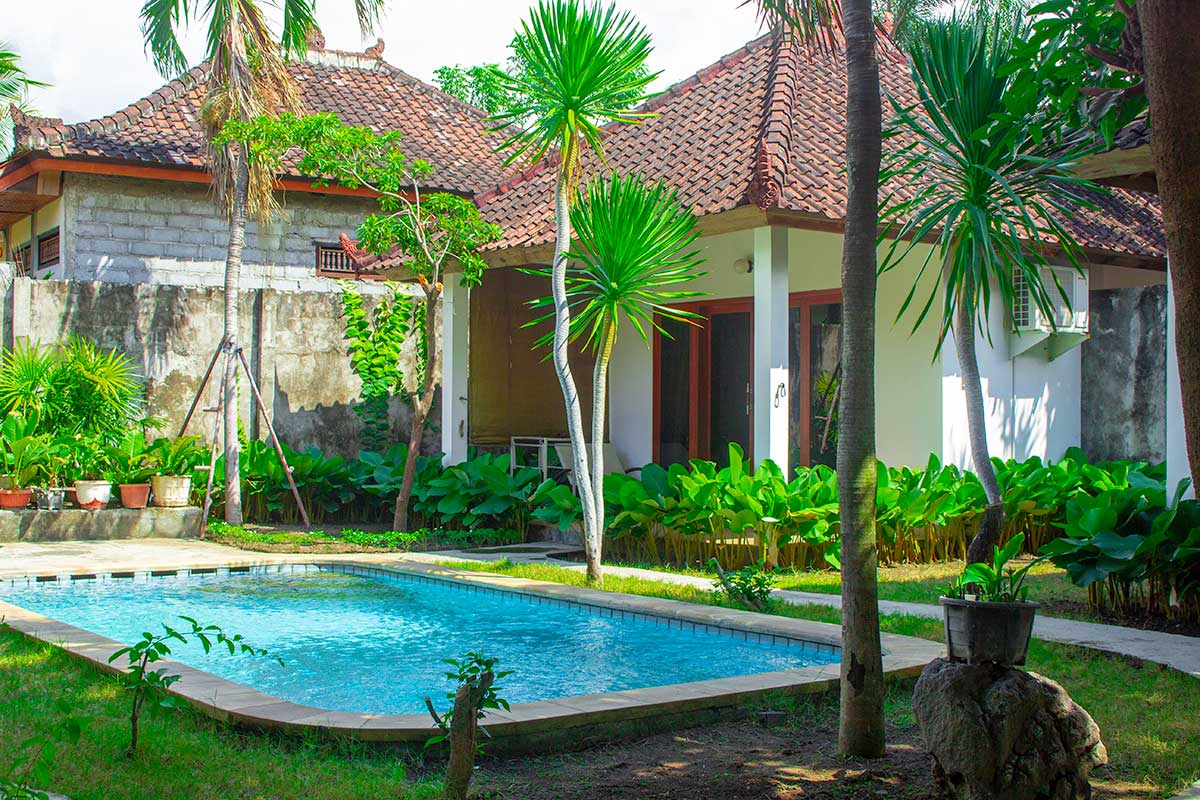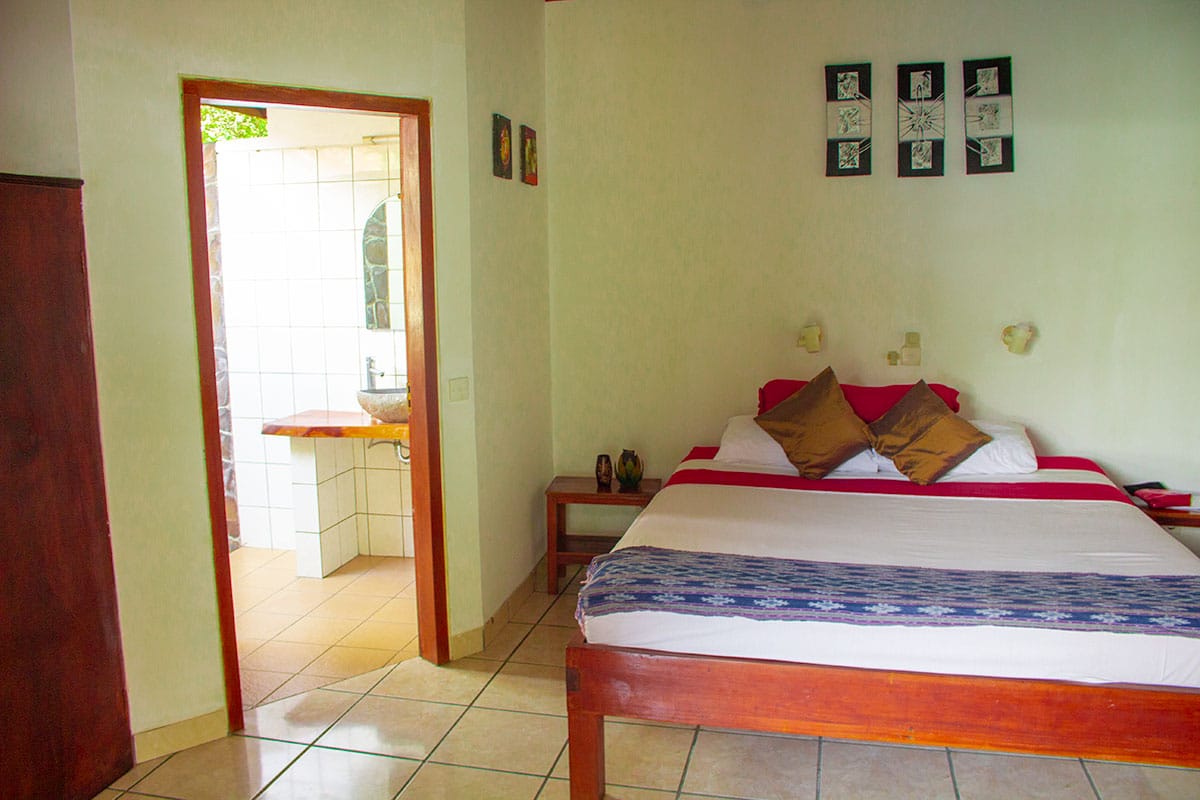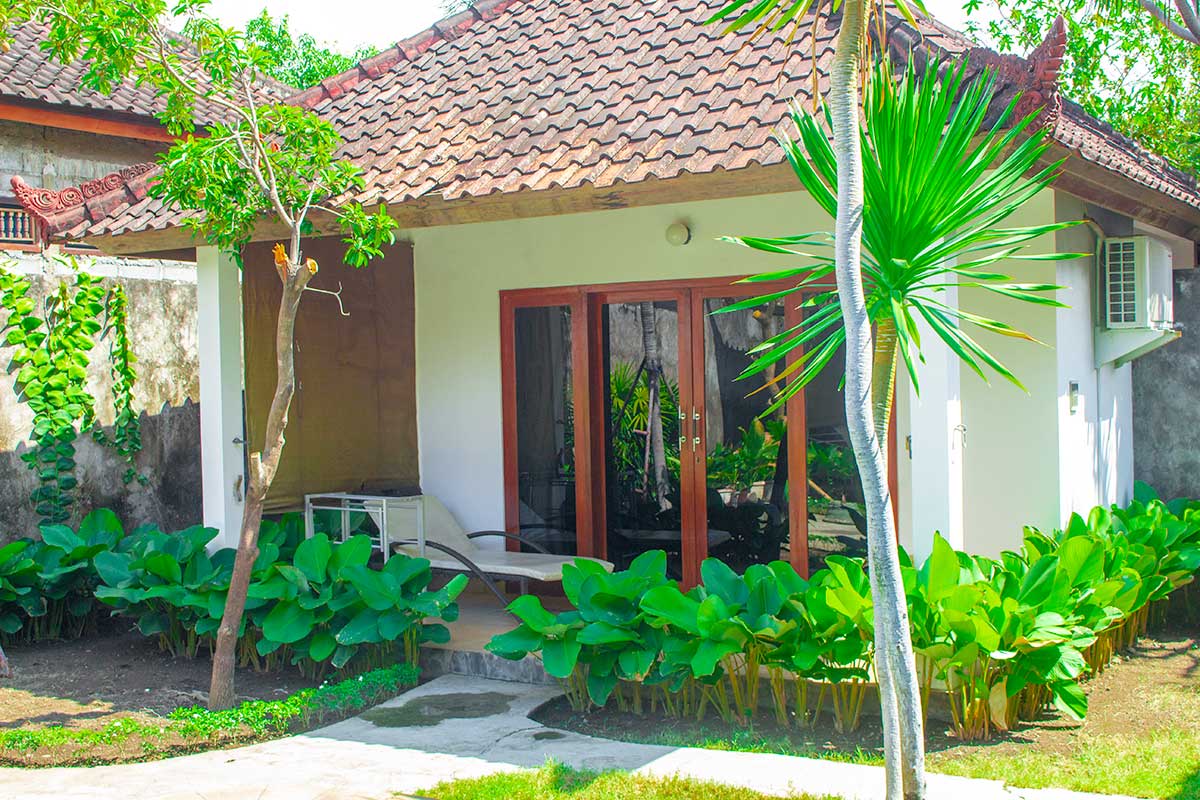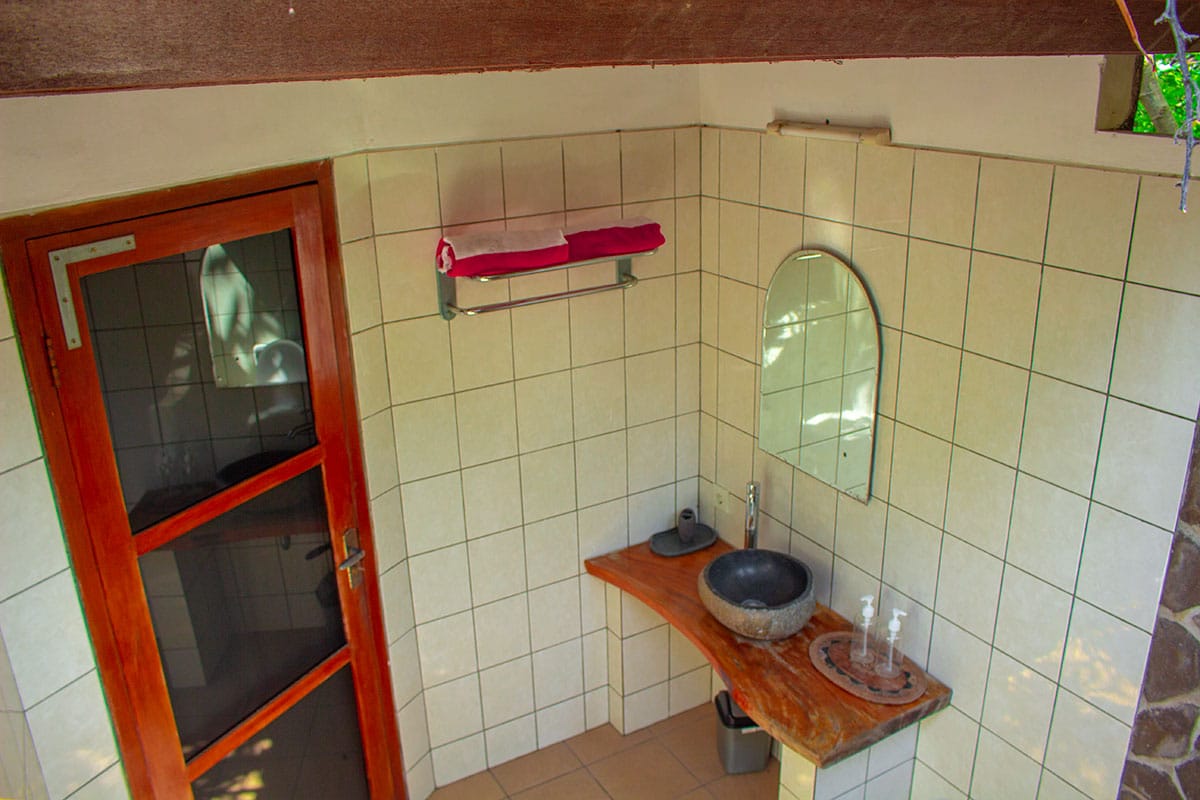 Dive into the fascinating underwater world of Bali! With our easy-to-use booking system you can book your accomodation direct online and add there our very advantageous diving packages or dive course packages right away.