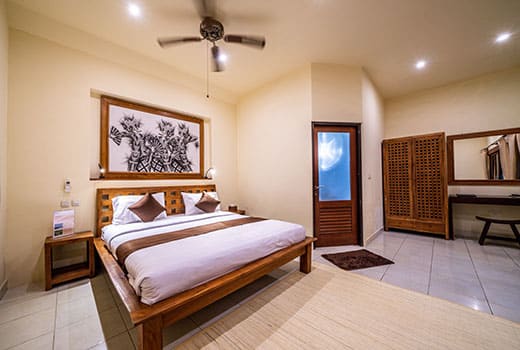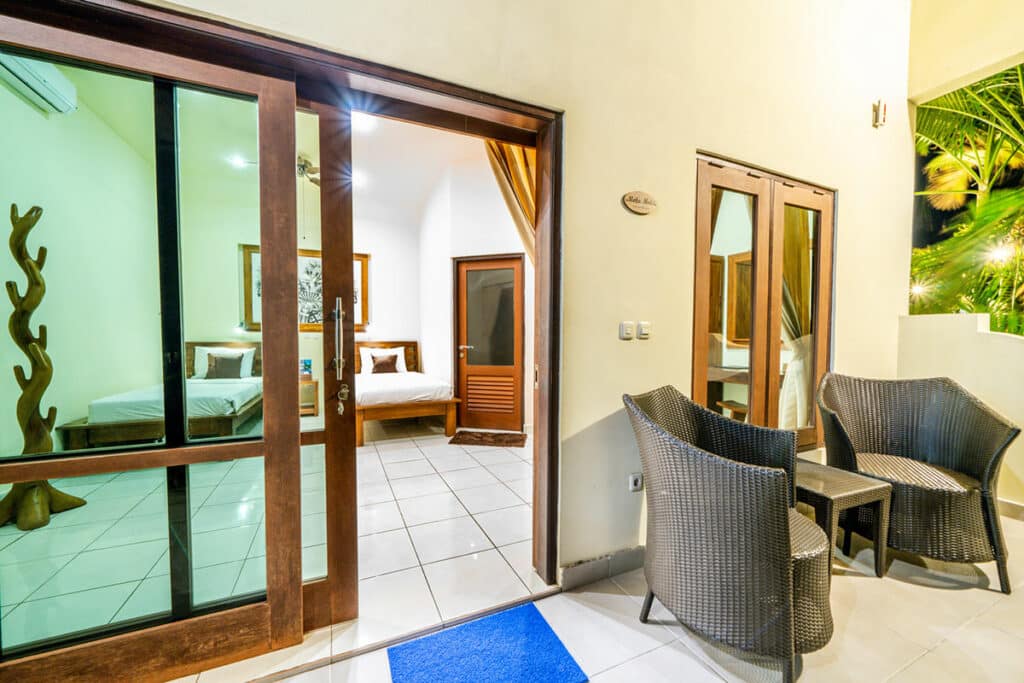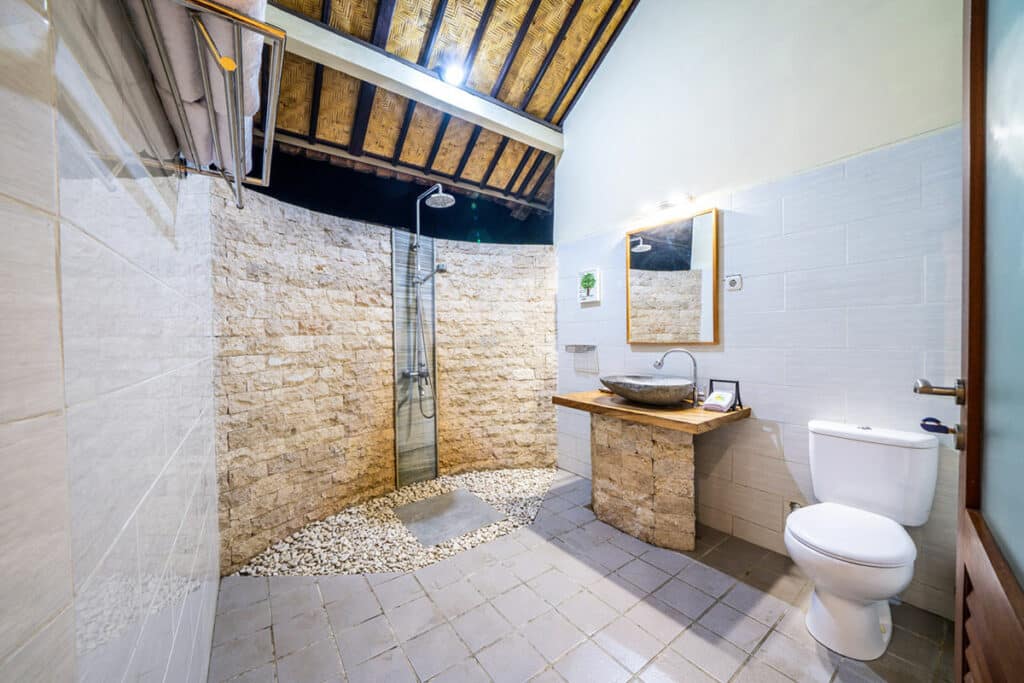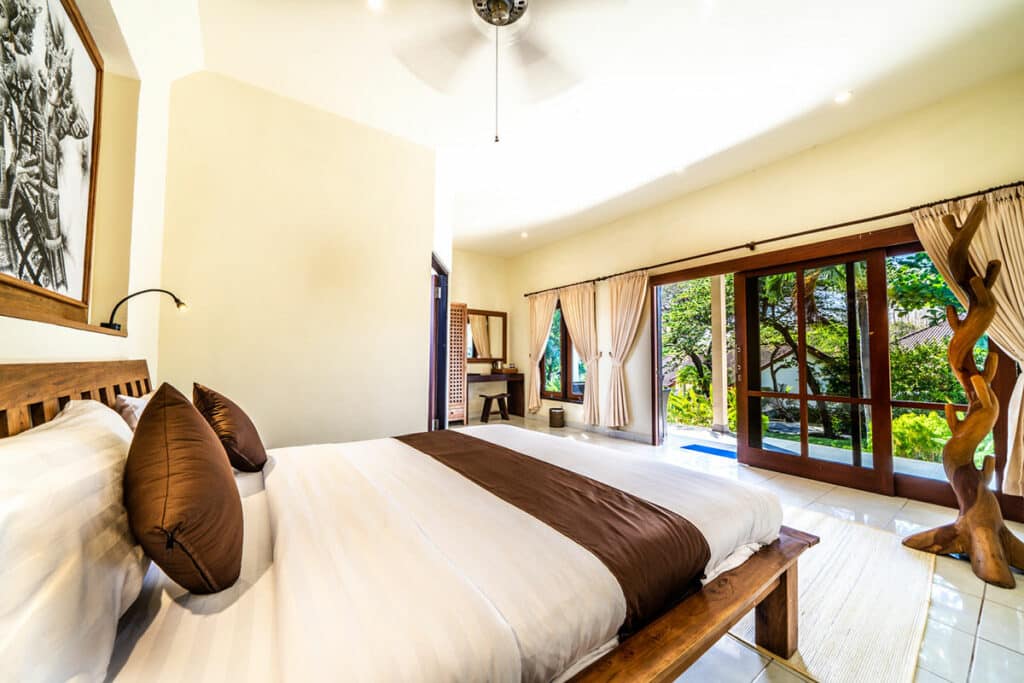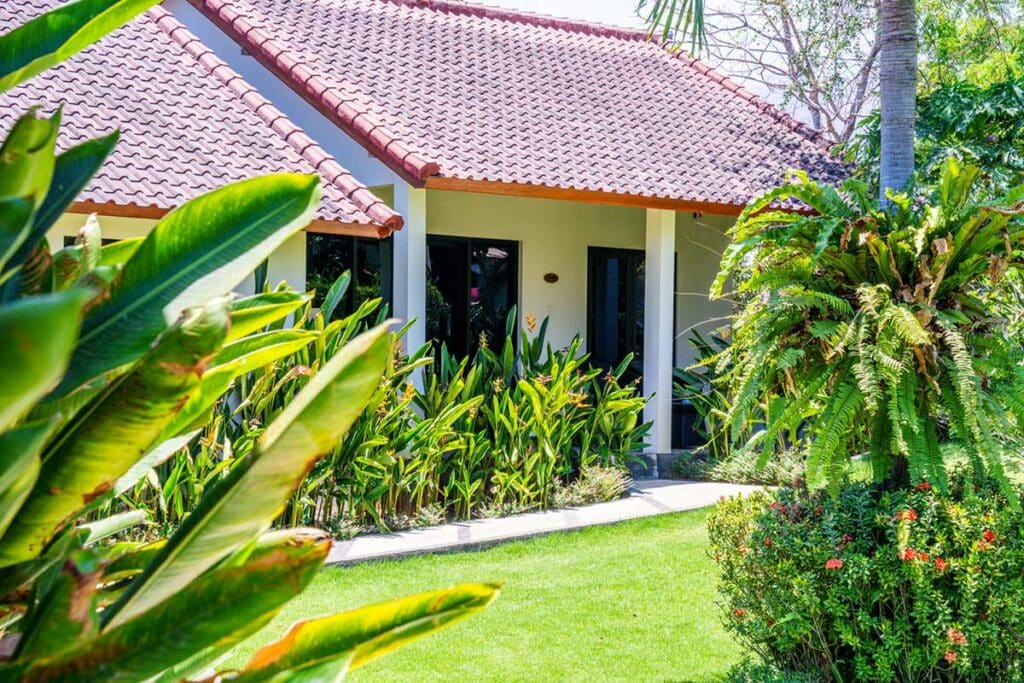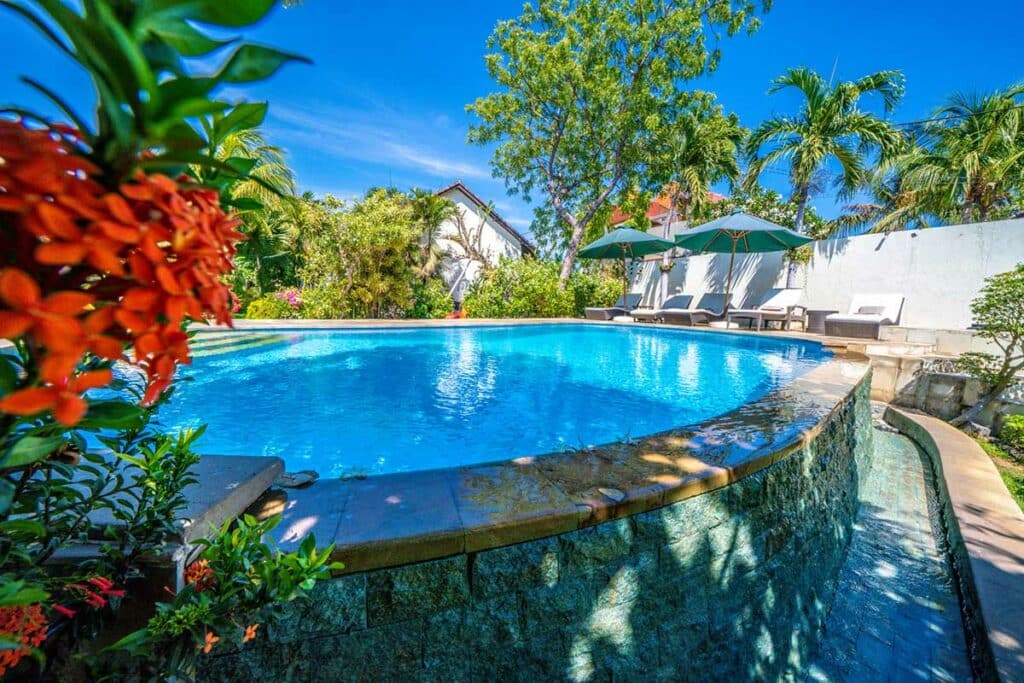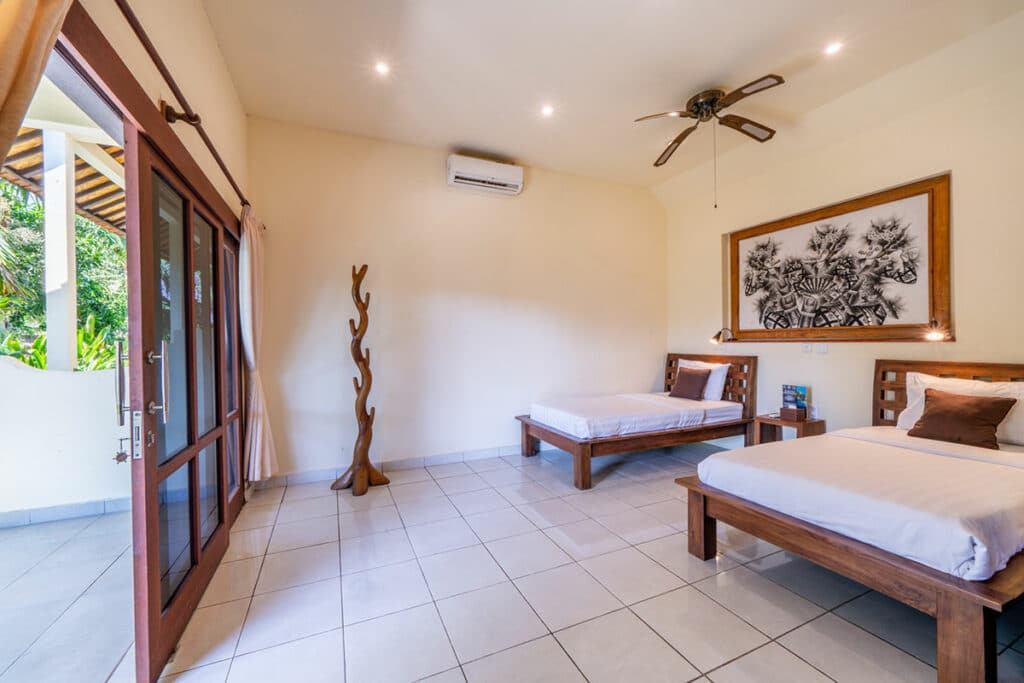 At Ocean Sun Dive Resort, 10 identical, cozy bungalows are available. These bungalows are nestled in a tropical garden and offer a unique view of Mount Agung, Bali's largest volcano. Because of the ideal weather conditions and careful maintenance, the resort's tropical garden has become a small oasis. The garden offers a relaxing and tranquil atmosphere for relaxing. A swimming pool is located in the garden, providing a refreshing place to take a dip in. On the pool terrace, you can enjoy the sun while you relax on the sun loungers provided.
Our bungalows are the perfect accommodation for a relaxing stay for two. Each bungalow measures 30 m2 and is equipped with a king-size double bed. On request, we can turn the double beds in two bungalows into two single beds. The size of the bungalows allows for an extra bed, so that up to three guests have the opportunity to stay there.
Our guest rooms are equipped with a variety of amenities to ensure a pleasant experience. Reading lamp sockets, side tables, and lamps by the beds will make your life easier so that you can relax with your nightly reading before you fall asleep. In the closet, there are enough hangers and a safe for valuable items. The interior contains a wooden clothes rack, a table, a chair, and a mirror.
The tropical bathroom is semi-open and has a hot water shower. There are also free hygiene items, such as towels and shampoo and shower gel, available for use. The resort's terraces are now nicely overgrown and offer peace and relaxation. Furthermore, there is comfortable seating, a small table, and a wonderful view of the tropical garden.
As guests of the resort, you are free to use the resort's Wi-Fi network. It provides you with the opportunity to keep in touch with friends and family, play games online, or just surf the Internet. As part of our commitment to sustainable environmental protection, we have established a drinking water station at the resort to provide our guests with free and fresh drinking water. Additionally, guests of the resort receive free reusable drinking bottles upon request.