Diving in Bali is very popular and attracts numerous enthusiastic divers and snorkelers every year. Our two bungalow complexes are centrally located in Tulamben, one of the best diving areas in Bali. They promise an unforgettable diving holiday. The SSI Dive Center is located on the premises of the Ocean Sun Dive Resort and is therefore only a few minutes from some of the most desirable dive sites in Tulamben. The diving center offers a professional service and is an ideal base for relaxing and safe diving in Bali. Due to our central location, many diving spots are easy to reach, which allows us to offer you an individual service. So you don't have to follow fixed diving schedule instead we will fulfill your needs and wishes. Dive where, when and how often as you like!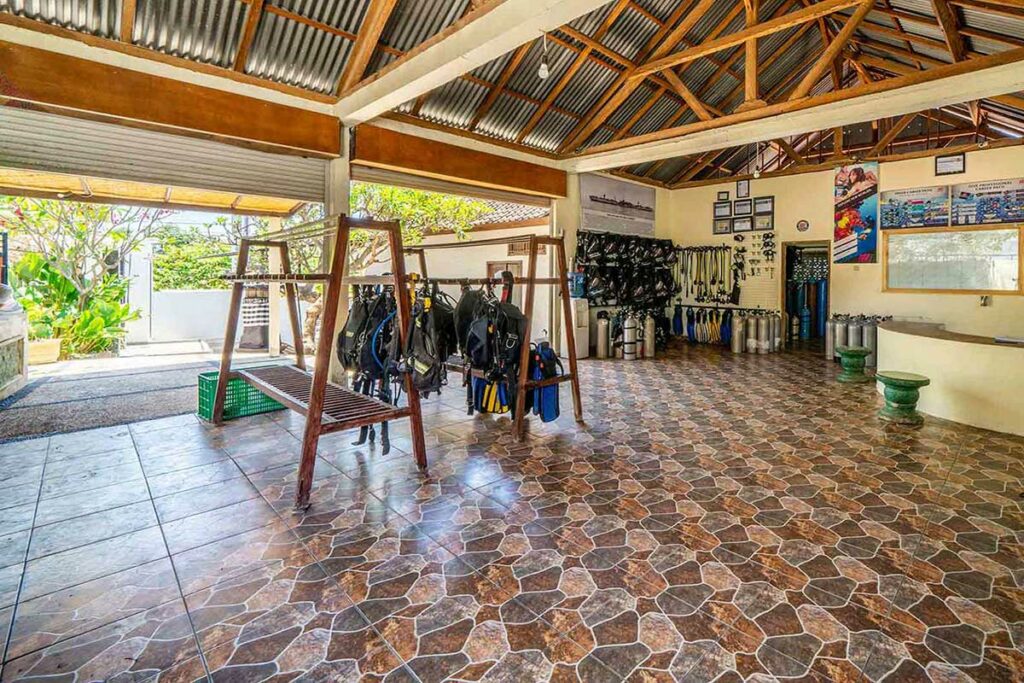 The dive centre of the Ocean Sun Dive Resort is located right at the main road of Tulamben. You're only a minute walking distance away from our pebble beach. So our famous dive spots like Coral Garde, the Liberty Wreck or the Drop Off are very close.
The diving center has a size of about 280m2 and is divided into different functional areas.
Package 5 dives
Small dive package for shore diving in Tulamben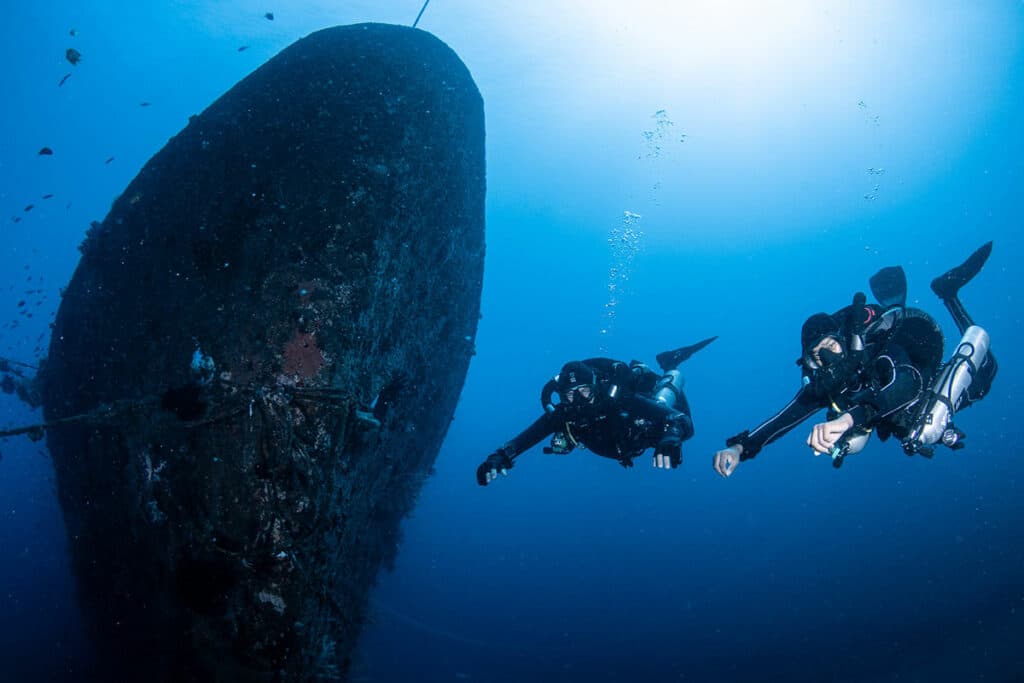 Tulamben is a small village in Bali, which is popular with divers worldwide. The three fascinating dive sites are accessible directly from the beach, and allow for individual diving in Bali. One of the highlights is the famous Liberty wreck, one of the most famous dive sites in Bali. WIth a Jukung, a traditional Balinese wooden boat, more dive spots in Tulamben are available. In the neighboring bays, the diving area is renowned for its fantastic macro diving spots.
Quicky Dive Package
Small dive package including accomodation and breakfast in one of our resorts
5 nights accomodation included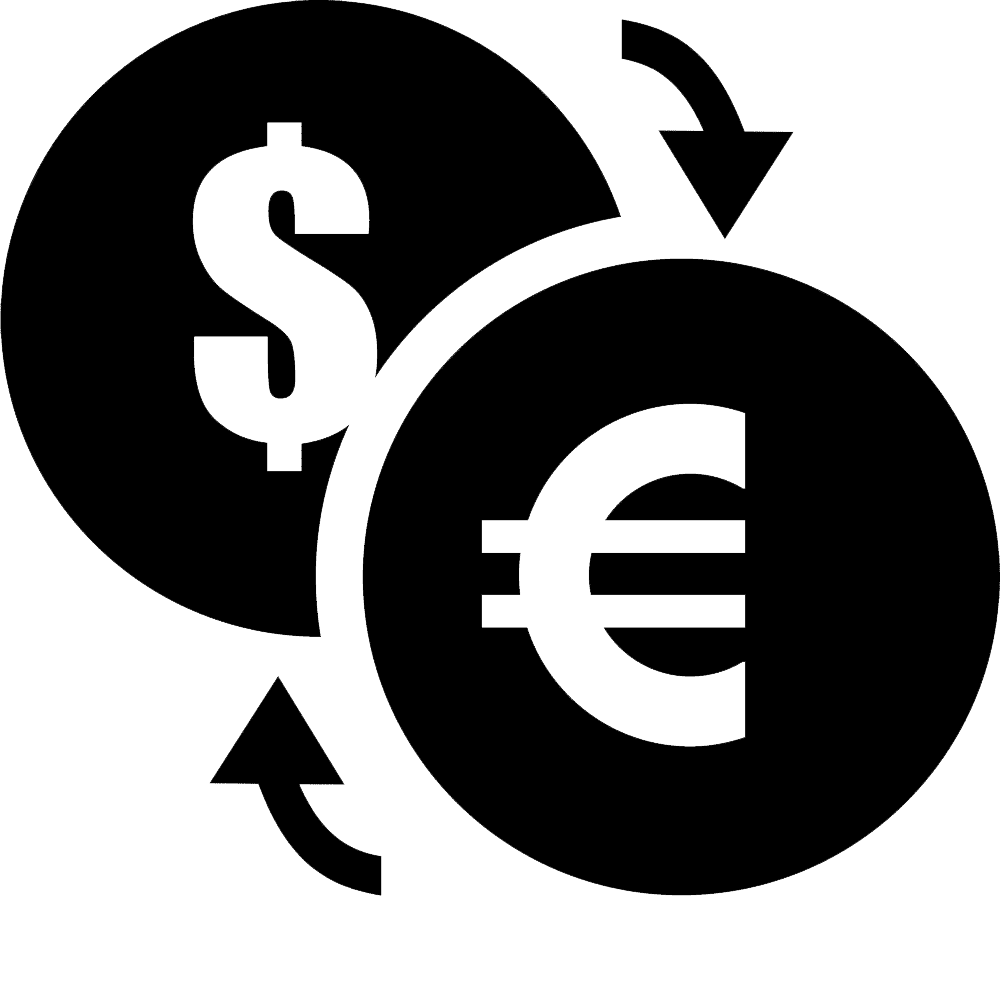 What are you waiting for? Your diving vacation is only a few clicks away!
We're looking forward to welcome you here and showing you the amazing aquatic life in Bali!