A vacation is only perfect when the food is also right – especially if you pursue your passion, diving. A delicious meal is therefore a must to experience an unforgettable vacation. We are therefore very pleased to be able to offer you first-class service in two restaurants in Tulamben on Bali. Let us spoil you with culinary delights and enjoy the excellent atmosphere at Chops&Hops or Slice&Brew.
Both restaurants have their own individual concept and will delight you thanks to their different menus. So both cuisines offer variety and diversity, from exotic to classic schnitzel. Our coffee machine and our trained baristas make it possible for even frahling lovers to make their coffee dreams come true. In the evening, the freshly tapped Deko beer or the vacation cocktail beckons you to relax and enjoy the impressions of the day.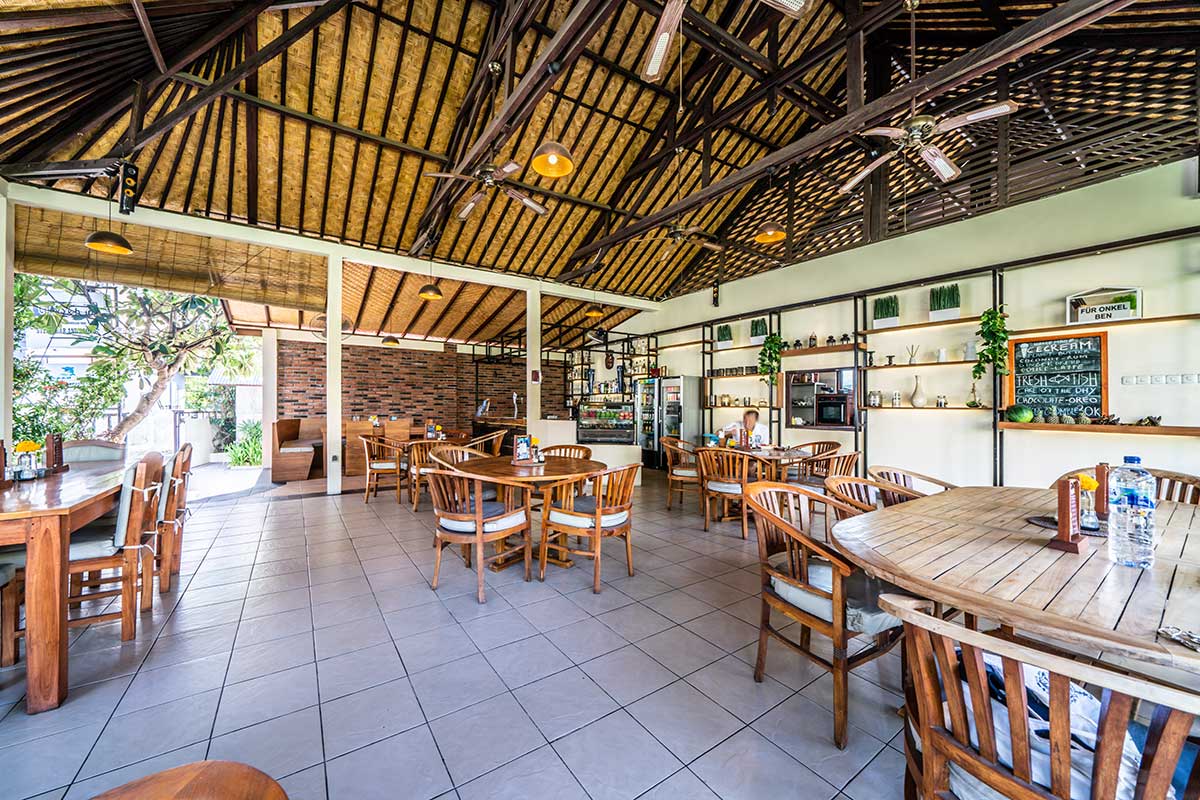 Located in the resort area of Ocean Sun Dive Resort, Chops&Hops Restaurant presents a rustic design with an impressive view of Mount Agung, Bali's highest volcano. It gives a tropical atmosphere due to its open design without walls or doors. A small bar, which fits beautifully into the existing design, invites you to a deco beer or a cocktail or two.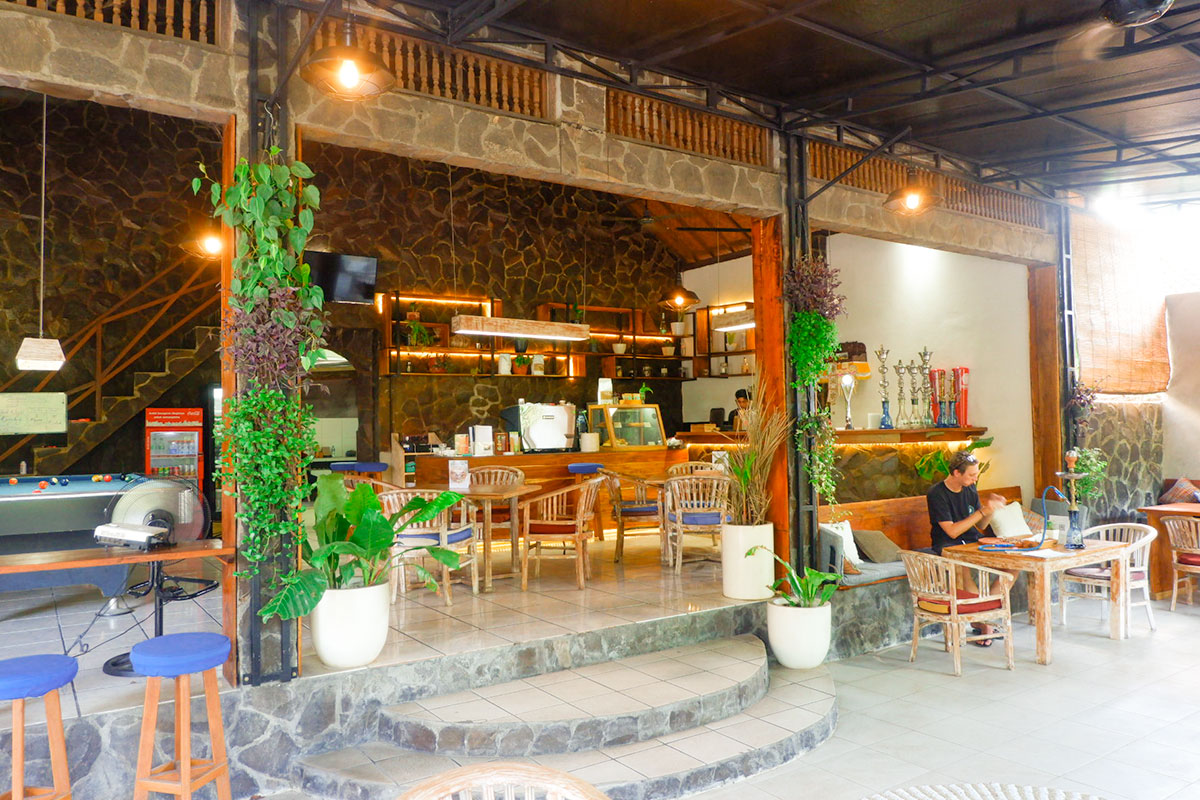 The Slice and Brew restaurant is located in Tulamben, near the four bungalows at Ocean Sun Homestay. The style of the café is inspired by the ambiance of a modern café and creates a pleasant and relaxed atmosphere. There are seating options that can accommodate up to 40 people, and well-placed power outlets allow for charging laptops or cell phones to follow the digital trend.
What are you waiting for? Your diving vacation is only a few clicks away!
We're looking forward to welcome you here and showing you the amazing aquatic life in Bali!