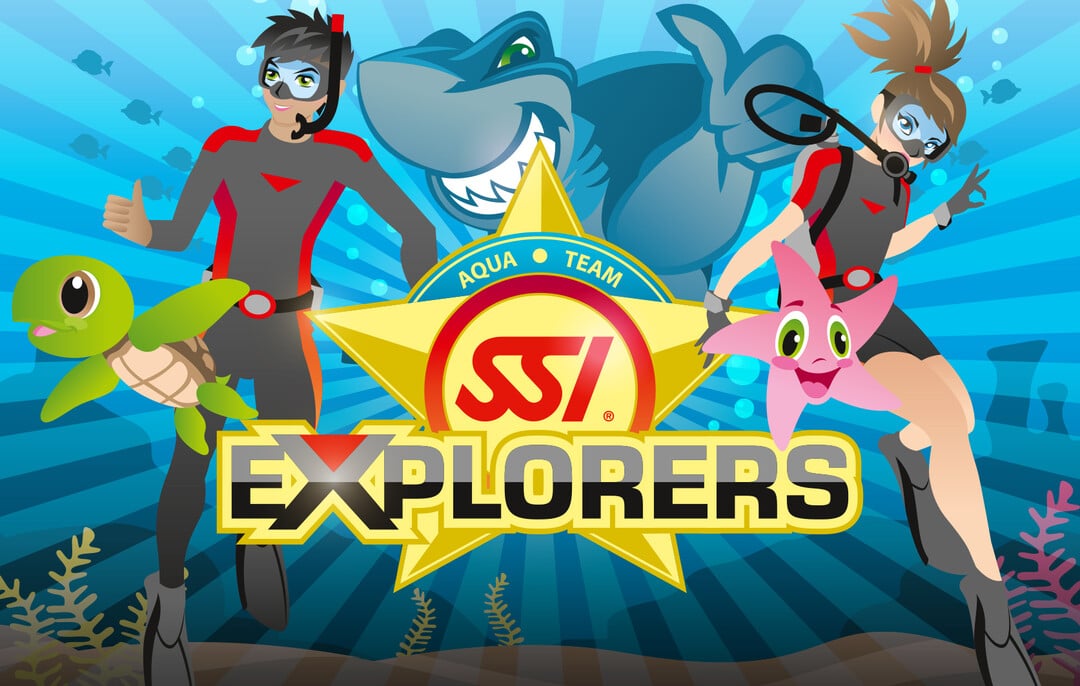 The SSI Explorers program gives young people from the age of six the opportunity to explore the underwater world. Children will gain a solid knowledge regarding the conservation of our oceans and get the opportunity to experience four breathtaking underwater adventures: snorkeling, scuba diving, free diving and mermaid swimming. Not only does the SSI Explorers program provide underwater adventures for children under the legal certification age, but it can also be fun for the whole family. The experiences gained in the course will help build up your children's maturity, self-esteem and sense of responsibility.
| | |
| --- | --- |
| Recommended duration | 3 days |
| Minimum age | 8 years |
| Maximum depth | 3 meters |
| Required in-water training | 4 dives |
| Price | 290 Euro |
Our billing and reservation system is based on the Indonesian currency, the rupiah. All prices on our website are in euros to facilitate understanding. Additionally, we have installed a currency converter on all pages where prices are given. Due to exchange rate fluctuations, slight price differences may occur.