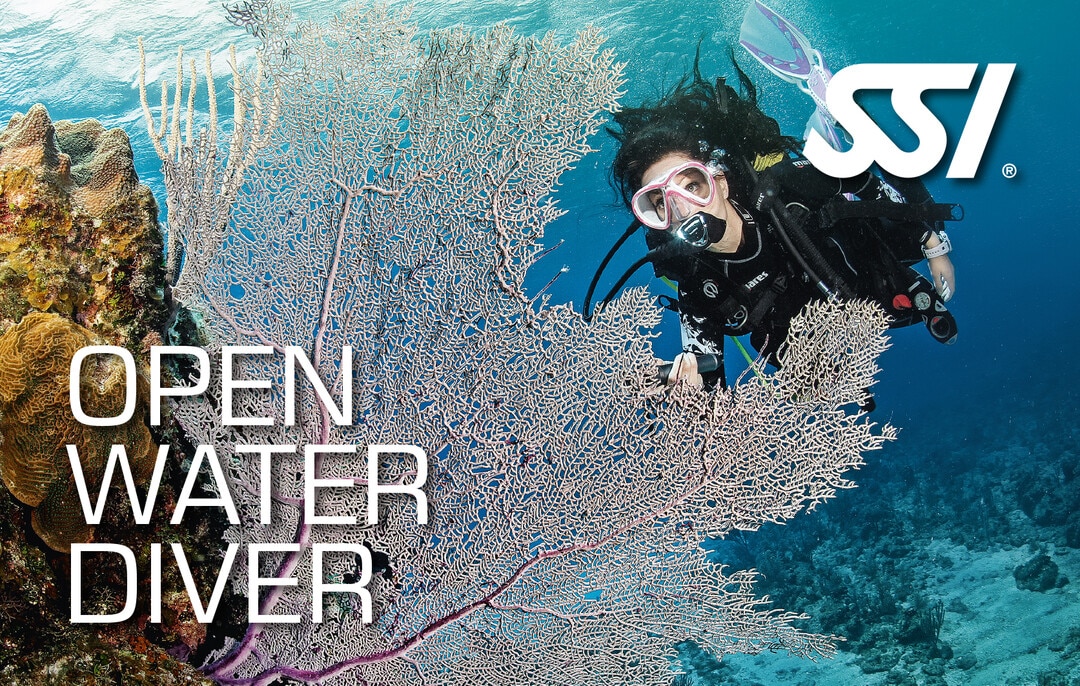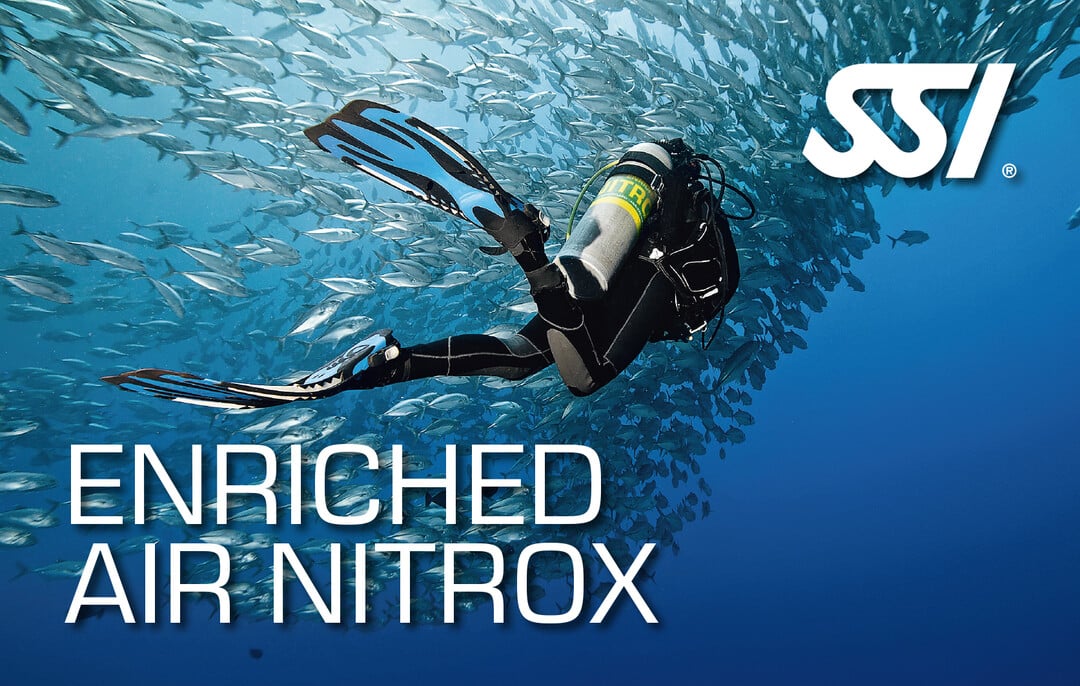 Combining the OWD and Nitrox course in scuba diving training is a reasonable combination of two diving courses. The theory courses for the Open Water and Nitrox certifications can be seamlessly combined, allowing you to achieve certification upon successful completion of both. This will allow you to enjoy the benefits of diving with oxygen-enriched air from the start of your diving adventure. Our combination package of OWD and Nitrox offers you a great price advantage and an additional dive. Take advantage of our special offer and have a great diving experience.
This diving course is the ideal start for beginners to learn this increasingly popular sport. The training includes theory lessons, pool exercises and four open water dives. The training usually lasts 3-5 days, but we don't have time limts. In our pool training we teach you the basics and prepare you for your first experiences in the open water. SSI's digital revolution allows you to work through the relevant theory ahead of time, so you're already prepared when it comes time to implement it. We combine a lot of theoretical explanations with practical applications within the training, so will have more time to focus on your dives. Upon successful completion of the course, you will receive a certificate that will give you access to incredible underwater adventures around the world. Join us and start your diving adventures right now!
Diving with oxygen enriched air gives you the advantage of longer bottom times and safer diving. In our specialty course we explain the additional risks and benefits of oxygen while diving and wou'll learn you how to avoid them. During this one-day program, we will do one dive, focusing on planning and preparation. Together we will analyze a tank and we'll show you how to set up your dive computer. Nitrox is a quite popular specialty program in diving providing great advantages in terms of planning and executing dives so you can increase your bottom time enormously. You will be able to use gas mixtures with an oxygen content of up to 40% and benefit from their advantages right away after you successfully completed the Nitrox course,
| | |
| --- | --- |
| Recommended duration | 4 days |
| Minimum age | 10 years |
| Maximum depth | 18 meters |
| Required open water training | 5 dives |
| Price | 380 Euro |
Our billing and reservation system is based on the Indonesian currency, the rupiah. All prices on our website are in euros to facilitate understanding. Additionally, we have installed a currency converter on all pages where prices are given. Due to exchange rate fluctuations, slight price differences may occur.