Certain SSI Specialty courses require a higher level of training to acquire the certification. These courses require a well-rounded understanding of the theoretical knowledge and a higher number of dives to reach the desired goals. The completion of these specialty programs requires a longer period of time than usual. This specialty course can only be combined with other specialties to a limited extent. Nonetheless, these types of certifications can be beneficial, as they provide additional advantages like extended depths, longer dive times, and even authorization to use specialized diving gear. We have classified the diving courses in question as Specialties II and provided an overview with detailed descriptions on this page.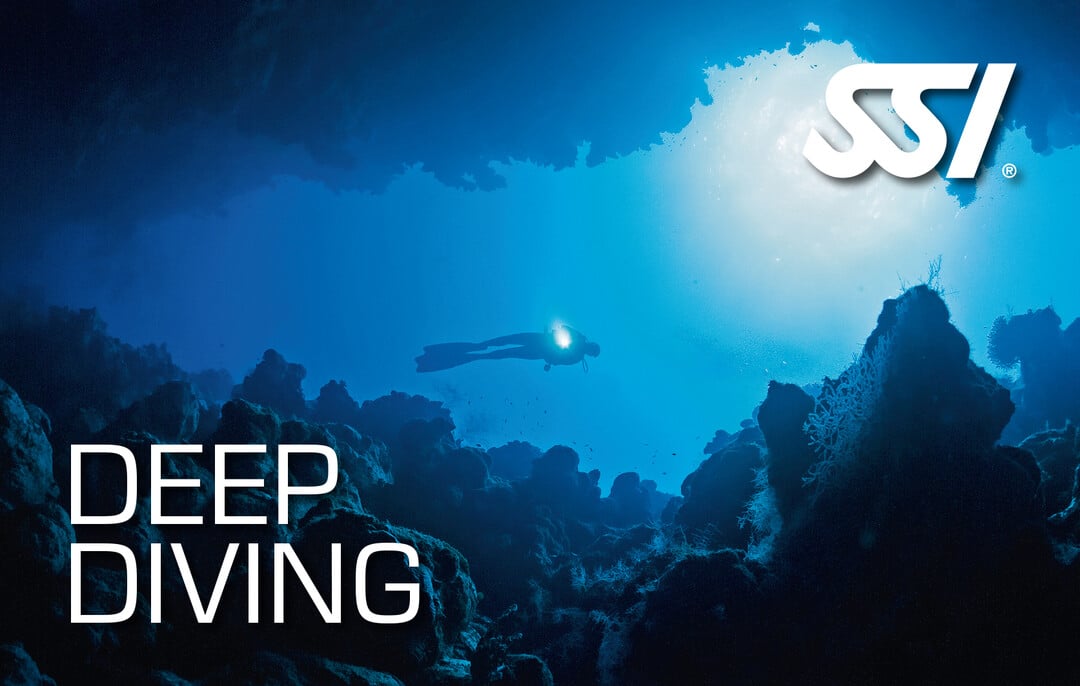 Einige der eindrucksvollsten Tauchplätze befinden sich tiefer als 18 Meter. Um dort entspannt und sicher tauchen zu können, ist jedoch eine spezielle Qualifikation erforderlich. Tauchen unter 18 Meter gilt als Tieftauchen und erfordert besondere Ausrüstung und Ausbildung. Mit der SSI Deep Diving Specialty Zertifikation könnt Ihr solche Tauchgänge in größeren Tiefen absolvieren. Im Kurs erhalten Ihr dabei eine umfassende Erklärung über die Theorie des Tieftauchens. Anschließend werden wir Euch bei 3 Tauchgängen zwischen 18 und 40 Metern begleitet. Dort zeigen wir Euch die korrekte Tauchgangplanung und die zusätzlichen Sicherheitsmaßnahmen, die notwendig sind, um eine sichere Wiederkehr an die Oberfläche zu gewährleisten. Nach erfolgreichem Abschluss habt ihr Eure Tiefenbegrenzung auf stolze 40 Meter erweitert und es erwarten Euch neue Abenteuer in der faszinierenden Welt des Tauchsports. Der SSI Deep Dive Specialty ist ideal für die Kombination mit dem SSI Nitrox.
| | |
| --- | --- |
| Empfohlene Dauer | 10 bis 15 Stunden |
| Mindestalter | 15 Jahre |
| Maximal Tiefe | 40 Meter |
| Erforderliches Freiwasser Training | 3 Tauchgängen |
| Preis | 230 Euro |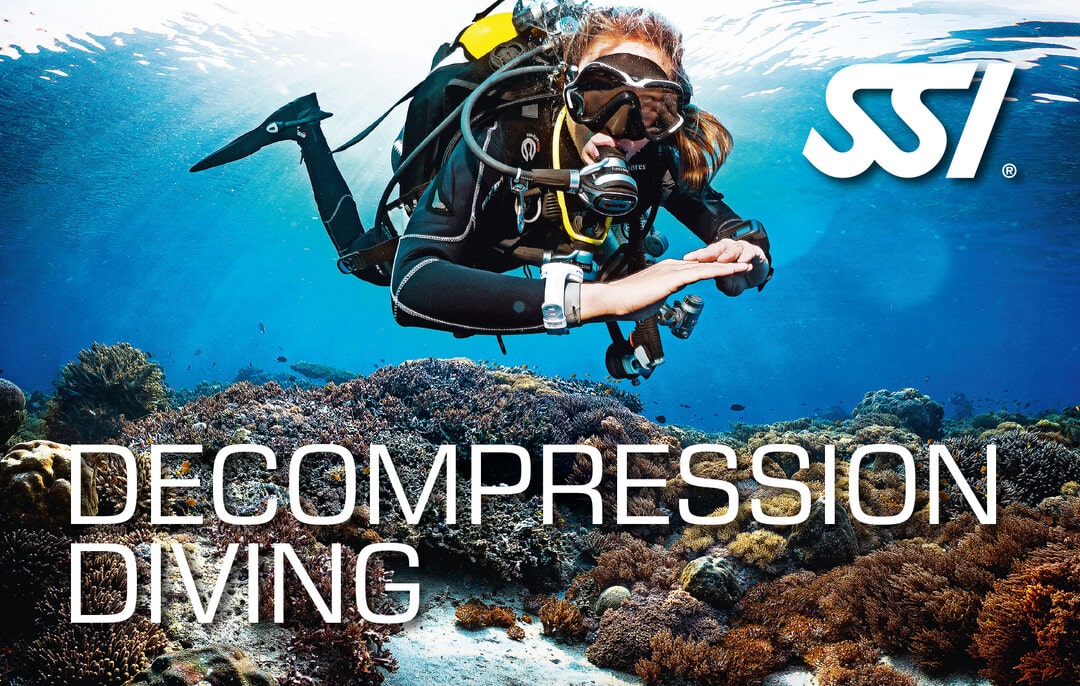 Der SSI Decompression Diving Specialty Kurs ermöglicht es Dir über die regulären Grenzen des Sporttauchens hinauszugehen und Nullzeiten überschreiten zu können. Du wirst lernen wie Tauchgänge bis zu einer maximalen Tiefe von 40 Metern mit begrenzter Dekompression planst und durchführst. Einer der wichtigsten Helfer ist dabei Dein Tauchcomputer, den wir in diesem Programm noch intensiver nutzen werden. Die Verwendung neuer Funktionen wie der Gaswechsel oder die Gasintegration helfen uns bei der sicheren Planung und Durchführung von Dekompression-Tauchgängen. Wenn Du den Kurs erfolgreich abgeschlossen hast, erhältst Du die SSI Decompression Diving Specialty-Zertifizierung, mit der Du mehr Tauchzeit auf der Tiefe zur Verfügung hast.
| | |
| --- | --- |
| Empfohlene Dauer | 15 bis 20 Stunden |
| Mindestalter | 16 Jahre |
| Maximal Tiefe | 40 Meter |
| Erforderliches Freiwasser Training | 3 Tauchgängen |
| Preis | 230 Euro |
Our billing and reservation system is based on the Indonesian currency, the rupiah. All prices on our website are in euros to facilitate understanding. Additionally, we have installed a currency converter on all pages where prices are given. Due to exchange rate fluctuations, slight price differences may occur.