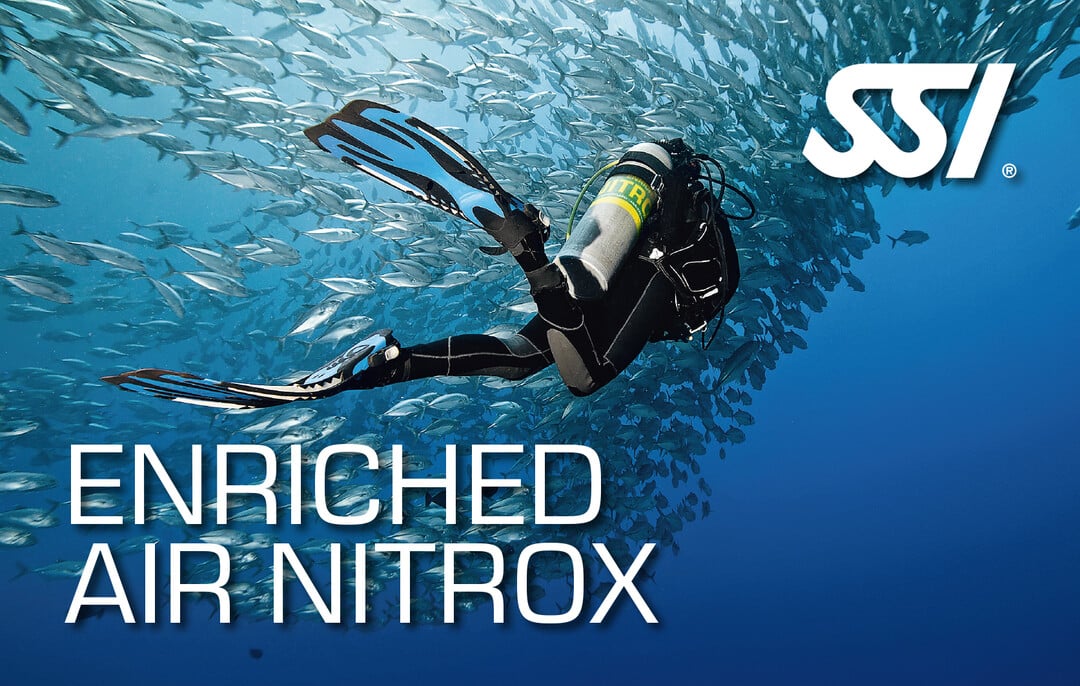 Nitrox is diving with oxygen enriched air mix and provides the advantage of longer bottom times and more safety while diving. In this Specialty course we will explain the additional risks and benefits of oxygen during diving and explain how to avoid problems. During this one-day program, we will do one dive, focusing on planning and preparation. Together we will analyze a tank and we'll show you how to set up your dive computer. Nitrox is a quite popular specialty program in diving providing great advantages in terms of planning and executing dives so you can increase your bottom time enormously. You will be able to use gas mixtures with an oxygen content of up to 40% and benefit from their advantages right away after you successfully completed the Nitrox course,
| | |
| --- | --- |
| Recommended duration | 1 day |
| Minimum age | 10 years |
| Maximum depth | 30 meters |
| Dives included | 1 dive |
| price | 130 Euro |
Our billing and reservation system is based on the Indonesian currency, the rupiah. All prices on our website are in euros to facilitate understanding. Additionally, we have installed a currency converter on all pages where prices are given. Due to exchange rate fluctuations, slight price differences may occur.