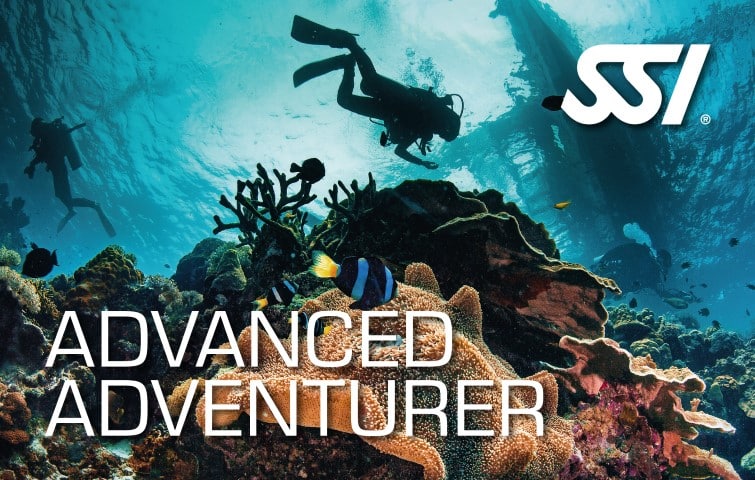 How does diving feel at night? What secret is hidden at a depth of 30 meters? What is the difference between nitrox and air? In this two-day, five-dive course, the Advanced Adventurer dive course answers many of the questions divers ask as they begin their diving adventures. The Advanced Adventurer course is an optional certification with SSI and is often described as an introduction to the SSI Specialty program. You can choose from all the activities offered. With this certification level you can extend your previous maximum depth of 18 meters to 30 meters if you'll do the deep dive within the program. The Advanced Adventurer is an affordable way to upgrade your skills and dive into new depths.
| | |
| --- | --- |
| Recommended duration | 2 days |
| Minimum age | 10 years |
| Maximum depth | 30 meters |
| Required open water training | 5 dives |
| price | 255 Euro |
Our billing and reservation system is based on the Indonesian currency, the rupiah. All prices on our website are in euros to facilitate understanding. Additionally, we have installed a currency converter on all pages where prices are given. Due to exchange rate fluctuations, slight price differences may occur.